Higher Education Parking & Security Management Software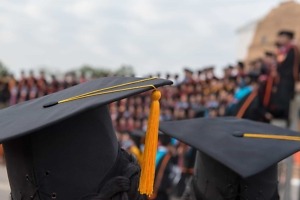 At OperationsCommander (OPS-COM), we understand the parking and security management challenges faced by the higher education industry.
With our cutting-edge platform, we offer a range of automated features, streamlined communication, and advanced technologies to help manage parking enforcement efficiently and effectively.
How Can OperationsCommander Help?
One System – One Database – One Platform
With a built-in security management solution, you can integrate all of your security data into one centralized database. The platform provides advanced incident management capabilities, real-time alerts, and automated notifications to help you stay on top of any security issues.
Simplify operations and related support.
Personal Security
We understand that personal safety is a top priority for higher education institutions. That's why we offer a range of features and tools to help enhance personal security on campus.
The platform provides real-time alerts for security incidents, advanced incident management capabilities, and streamlined communication tools to ensure a fast and efficient response.
Parking Management
The ParkAdmin parking management module offers a comprehensive platform that streamlines the management of parking spaces, including temporary parking, validations, and LPR. With our platform, you can quickly and easily manage parking enforcement and reduce the burden of manual processes.
System Automation
OPS-COM offers a range of automation features to help reduce manual processes and improve efficiency. With automated processes, you can save time, reduce errors, and improve the overall management of your parking and security operations.
Improved Communication
OPS-COM also provides streamlined communication tools that allow you to quickly and easily communicate with staff and students. Whether it's sending alerts or notifications, our platform ensures that communication is fast and efficient.
Incident Management
IncidentAdmin the incident management module allows you to quickly and efficiently manage security incidents, from initial reporting to resolution. With OperationsCommander, you can create incident reports, assign tasks, and track progress to ensure that incidents are resolved in a timely and efficient manner.
Take Command of Your Parking and Security Operations
The platform offers a range of features and advanced technologies to help streamline operations and improve efficiency. With automation, communication, LPR, incident management, and a centralized database for all interconnected data, our platform is the ideal solution for higher education institutions looking to take their parking and security management to the next level.