License Plate Recognition: Enhancing Vehicle Surveillance and Security
License Plate Recognition: Enhancing Vehicle Surveillance and Security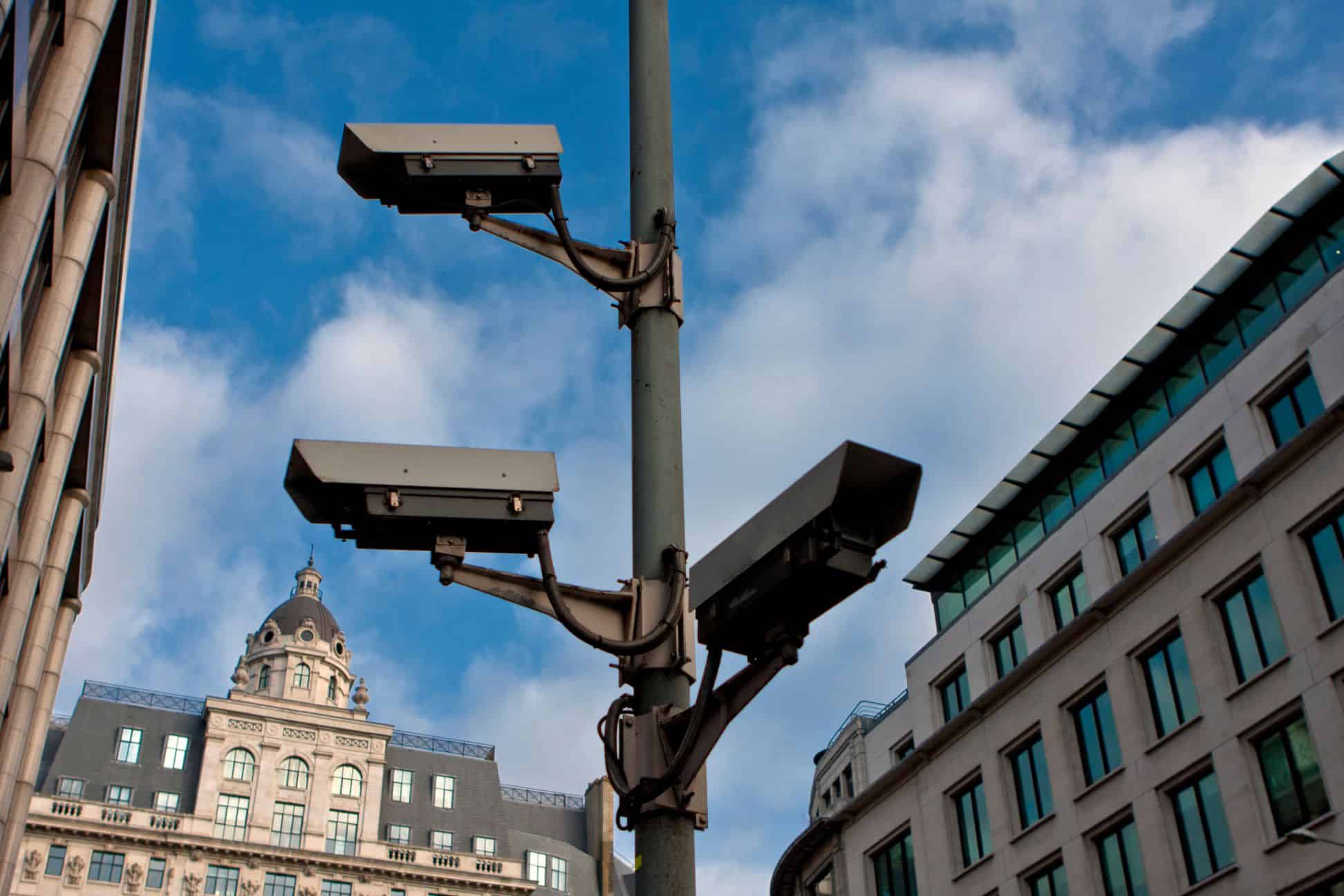 Table of Contents - Quickly find an area of interest
In this digital age, where security and surveillance have become paramount, innovative technologies have emerged to ensure safer communities and enhanced law enforcement. One such groundbreaking technology is License Plate Recognition (LPR), also called Automatic License Plate Reader (ALPR). This comprehensive article delves into the world of LPR, exploring its capabilities, applications, and benefits to showcase its pivotal role in vehicle surveillance and security.
License Plate Recognition: Understanding the Technology
License Plate Recognition, abbreviated as LPR, is a cutting-edge technology that enables the automatic capture, detection, and interpretation of license plate information from vehicles. ALPR camera systems utilize a combination of cameras, optical character recognition (OCR) software, and sophisticated algorithms to extract valuable data from license plates quickly and accurately.
The Evolution of License Plate Recognition
LPR technology has come a long way since its inception. Originally, it relied on manual efforts, where law enforcement officers manually recorded license plate information. However, with the rapid advancements in computer vision and artificial intelligence, automated LPR systems have become the norm, offering unparalleled efficiency and precision.
How License Plate Recognition Works?
Image Capture: The First Step in License Plate Recognition
Image Capture is the initial step in the License Plate Recognition (LPR) process. This fundamental stage involves the utilization of specialized cameras equipped with advanced technologies to capture clear images of vehicles and their license plates as they pass through designated areas. Let's delve deeper into the significance and mechanics of this essential process.
The Importance of Clear Images
The success of the entire License Plate Recognition system hinges on the quality of the captured images. Therefore, LPR cameras are designed to ensure optimal image clarity and precision. These cameras employ various features, such as high-resolution sensors, lenses with low distortion, and infrared illumination, which enables image capture under diverse lighting conditions, including daytime and nighttime.
Utilizing Infrared Illumination
One of the standout features of license plate recognition cameras is the integration of infrared illumination. Traditional visible light cameras may struggle to capture clear images at night or in low-light scenarios, compromising data accuracy. In contrast, infrared illumination provides non-visible light imperceptible to the human eye but allows LPR cameras to obtain well-defined images of license plates, regardless of the ambient lighting.
Strategic Camera Placement
The effectiveness of the Image Capture process depends not only on camera capabilities but also on strategic camera placement. LPR cameras are strategically positioned in areas where vehicles pass through, such as toll booths, parking entrances and exits, traffic junctions, and even mobile LPR units in law enforcement vehicles. Proper placement ensures the ALPR cameras have an unobstructed view of the license plates as vehicles move by.
Real-Time Processing
As vehicles pass through the designated areas, the LPR cameras instantly capture images of their license plates. These images are then processed in real-time by sophisticated algorithms and OCR software to accurately identify the characters on the plates. The rapid processing allows for quick decision-making, such as identifying stolen vehicles, verifying registration details, or detecting traffic violations promptly.
Privacy Considerations
While License Plate Recognition is vital in enhancing security and efficiency, privacy concerns must also be addressed. To safeguard the privacy of individuals, LPR systems are typically designed to focus solely on license plates and not on the vehicle occupants. Additionally, strict data protection measures are implemented to ensure captured information is accessible only to authorized personnel for legitimate purposes.
Image Preprocessing: Enhancing Clarity for Accurate License Plate Recognition
Image Preprocessing is a critical stage in the License Plate Recognition (LPR) process that aims to enhance the clarity and quality of captured images before they undergo further analysis. This stage prepares the images for Optical Character Recognition (OCR) algorithms through sophisticated techniques, ensuring accurate and reliable interpretation of license plate data. Let's explore the significance and mechanics of Image Preprocessing in the context of LPR.
The Role of Image Preprocessing
The raw images captured by ALPR cameras may contain various imperfections and noise that can hinder the identification of license plate characters. Image Preprocessing addresses these challenges by applying specific techniques to optimize the images for OCR, resulting in higher accuracy and improved data extraction.
Noise Reduction
One of the primary tasks of Image Preprocessing is noise reduction. External factors such as rain, fog, or dust on the camera lens can introduce unwanted noise, which may interfere with the OCR process. To mitigate this, advanced noise reduction algorithms are employed to filter out irrelevant details and retain essential features of the license plate.
Image Enhancement
Image Preprocessing also includes various enhancement techniques aimed at improving image clarity. These enhancements may involve adjusting the image's brightness, contrast, and sharpness to optimize the visibility of license plate characters. By enhancing the images, LPR systems can obtain more distinct and readable character information.
Dealing with Image Distortion
Images captured by license plate recognition cameras can sometimes suffer from distortion, such as perspective distortion caused by varying distances between the camera and the license plate. Image Preprocessing corrects these distortions, ensuring that characters appear in their true proportions and alignment, which is vital for accurate character segmentation during the OCR stage.
Illumination Normalization
Since LPR cameras operate in diverse lighting conditions, variations in illumination can affect image quality. Illumination normalization is used to standardize the lighting conditions across different images. By compensating for these variations, the OCR algorithms can work consistently and accurately, regardless of the time of day or weather conditions.
Combating Image Blurring
Fast-moving vehicles or camera shakes can lead to image blurring, making it challenging to discern license plate characters accurately. Image Preprocessing includes deblurring algorithms to counteract blurriness, resulting in clearer, more focused images contributing to higher OCR accuracy.
Real-Time Processing
Image Preprocessing is optimized for speed and efficiency to ensure real-time response in various LPR applications. Modern LPR systems can process images in milliseconds, allowing for swift decision-making in law enforcement, traffic management, and parking systems.
Character Segmentation: Extracting License Plate Characters with Precision
Character Segmentation is a critical process within License Plate Recognition (LPR) that involves precisely extracting individual characters from the captured license plate images. By isolating each character, LPR systems can accurately identify and interpret the alphanumeric data on the license plate. Let's delve deeper into the significance and mechanics of Character Segmentation in the context of LPR.
The Need for Character Segmentation
License plates typically consist of letters, numbers, and special characters arranged in a specific format. LPR systems must segment each character individually to recognize and interpret the license plate data effectively. Character Segmentation is essential as it sets the stage for accurate Optical Character Recognition (OCR), where the isolated characters are converted into text.
Edge Detection Techniques
Character Segmentation involves the use of advanced edge detection techniques. These techniques identify the characters' boundaries by detecting abrupt changes in pixel values. By locating the edges of the characters, the LPR system can separate them from the rest of the license plate background, facilitating the subsequent OCR process.
Handling Different Fonts and Styles
License plates may exhibit varying fonts, styles, and sizes across regions and vehicle types. Character Segmentation algorithms are designed to be versatile enough to handle this diversity. They can adapt to different font styles, sizes, and slant angles, ensuring accurate segmentation and recognition of characters regardless of the license plate's appearance.
Overcoming Challenges
Character Segmentation may encounter challenges due to partial occlusion, overlapping characters, or varying spacing between characters. Advanced LPR systems employ sophisticated algorithms to address these challenges, ensuring that characters are accurately and completely isolated, leading to improved OCR results.
Validation and Correction
During the Character Segmentation process, the vehicle plate recognition system may encounter ambiguous cases where it is uncertain about certain character boundaries. In such cases, validation and correction techniques come into play. The system may use contextual information and knowledge of typical license plate formats to validate and correct any segmentation errors, ensuring accurate interpretation.
Integration with OCR
Character Segmentation and OCR are closely interconnected stages within the LPR process. The precise isolation of characters achieved through Character Segmentation optimizes the OCR process, enhancing character recognition accuracy. The OCR stage further refines the recognized characters, allowing the LPR system to retrieve valuable information from the license plate, such as the vehicle's registration details.
Real-Time Processing
Like other stages of LPR, Character Segmentation is optimized for real-time processing. Modern LPR systems leverage efficient algorithms to perform Character Segmentation rapidly, making it suitable for applications requiring quick and accurate results.
Optical Character Recognition (OCR): The Key to Interpreting License Plate Data
Optical Character Recognition (OCR) serves as the heart of License Plate Recognition (LPR) systems, where the isolated characters from license plate images are converted into text for further analysis and identification. OCR technology plays a pivotal role in the accuracy and efficiency of LPR, enabling various applications such as law enforcement, toll collection, and parking management. Let's explore the significance and mechanics of OCR within the context of LPR.
Understanding OCR Technology
OCR is an advanced technology that uses machine learning algorithms and pattern recognition techniques to interpret image characters. In the case of LPR, OCR specifically focuses on analyzing the isolated characters obtained through the Character Segmentation process, converting them into readable text for further processing.
Character Recognition Algorithms
OCR employs sophisticated character recognition algorithms to identify and classify each character correctly. These algorithms are trained on vast datasets containing various font styles, sizes, and shapes commonly found on license plates. As a result, OCR systems can adapt to the diversity of license plate appearances, ensuring accurate recognition across different regions and vehicle types.
Handling Noisy Images
Images captured by LPR cameras may contain noise and imperfections, which can challenge OCR accuracy. However, OCR algorithms are designed to handle noisy images effectively. Preprocessing techniques, such as noise reduction and image enhancement, are applied before OCR to improve image quality, ensuring reliable character recognition even under less-than-ideal conditions.
Dictionary-Based Verification
OCR systems often use dictionary-based verification to validate the recognized characters. Since license plates adhere to specific formats and restrictions, OCR can cross-reference the recognized characters with a dictionary of valid license plate patterns. This verification process helps minimize errors and enhances the accuracy of the extracted data.
Contextual Analysis
In some cases, OCR may encounter ambiguous characters that are difficult to recognize in isolation. To address this, OCR performs contextual analysis, considering the neighboring characters and license plate format to make informed decisions about character identification. Contextual analysis helps improve OCR accuracy, especially when dealing partially obscured or distorted characters.
Real-Time Processing
OCR must operate swiftly and efficiently for real-time applications like law enforcement and toll collection. Modern OCR algorithms are optimized for real-time processing, enabling LPR systems to rapidly recognize characters and retrieve essential information from license plates within milliseconds.
Continuous Improvement
ALPR technology is continuously evolving with machine learning and artificial intelligence advancement. As OCR algorithms process more data and encounter diverse license plate styles, their accuracy and adaptability improve, making LPR systems even more effective in capturing and interpreting license plate data.
Data Analysis: Unveiling Insights from License Plate Recognition
Data Analysis is a crucial stage in License Plate Recognition (LPR) that involves processing the extracted license plate data and cross-referencing it with relevant databases. This stage unveils valuable insights about the recognized license plates, such as vehicle registration details, owner information, and any associations with criminal activities. Let's delve deeper into the significance and mechanics of Data Analysis within the context of LPR.
Processing Extracted Data
Upon successful Optical Character Recognition (OCR), LPR systems obtain text data comprising the characters recognized from the license plate. Data Analysis involves processing this extracted data, organizing it in a structured manner, and preparing it for further querying and cross-referencing.
Cross-Referencing with Databases
The key aspect of Data Analysis is cross-referencing the extracted license plate data with various databases. License plate reader software maintains databases that contain vehicle registration details, owner information, and other relevant data. By matching the extracted data with the information in these databases, LPR systems can retrieve valuable insights about the vehicle associated with the recognized license plate.
Enhancing Law Enforcement Efforts
Data Analysis is particularly instrumental in law enforcement applications. For example, when an LPR system identifies a license plate associated with a stolen vehicle or wanted criminal, the cross-referencing process can provide real-time alerts to law enforcement officers, enabling them to take immediate action.
Parking and Traffic Management
In parking and traffic management applications, Data Analysis assists in automating entry and exit procedures. By cross-referencing the license plate data with parking permit databases, LPR systems can grant or deny access to parking facilities based on the vehicle's authorization status.
Toll Collection and Evasion Detection
Data Analysis ensures seamless and efficient toll collection by cross-referencing the license plate data with registered accounts for toll collection systems. It helps identify authorized vehicles for automatic toll payment, reducing traffic congestion at toll booths.
Border Control and Security
At border crossings and immigration checkpoints, vehicle plate recognition plays a vital role in enhancing security. Border control authorities can efficiently monitor and manage potential security threats by cross-referencing license plate data with databases of flagged vehicles or persons of interest.
Real-Time and Batch Processing
Data Analysis is optimized for real-time and batch processing, depending on the application's requirements. The LPR system rapidly matches the extracted data with databases in real-time processing to provide instantaneous results. In batch processing, data collected over a specific period is analyzed in one go, allowing for more comprehensive data insights and trend analysis.
Data Privacy and Security
While Data Analysis is critical for obtaining valuable information, it raises concerns about data privacy and security. LPR systems are designed with robust data protection measures to ensure that the collected information is accessible only to authorized personnel and used solely for legitimate purposes.
Applications of License Plate Recognition
The versatility of License Plate Recognition technology has led to its widespread adoption across various industries and applications, including:
1. Law Enforcement and Security
LPR plays a pivotal role in enhancing law enforcement and security efforts. It enables police departments to quickly identify and track vehicles associated with criminal activities, missing persons, or stolen property.
2. Traffic Management
In urban areas, LPR aids in managing traffic flow and monitoring for violations such as speeding or running red lights. It helps in automatically issuing tickets to offending vehicles.
3. Parking Management
LPR systems streamline parking management by automating entry and exit procedures in parking lots, making it more efficient for both parking operators and vehicle owners.
4. Toll Collection
LPR facilitates seamless toll collection on highways and toll roads by identifying vehicles without requiring them to stop, reducing traffic congestion and enhancing overall efficiency.
5. Border Control and Immigration
At border crossings and immigration checkpoints, LPR assists authorities in identifying and tracking vehicles, ensuring enhanced border security, and managing potential threats.
The Benefits of License Plate Recognition
LPR technology offers a myriad of benefits, making it a powerful tool for vehicle surveillance and security:
1. Rapid Identification
LPR enables swift identification of vehicles, allowing law enforcement to respond promptly to potential threats or criminal activities.
2. Enhanced Security
With real-time monitoring capabilities, LPR strengthens security measures, preventing unauthorized access and ensuring public safety.
3. Automation and Efficiency
Automated LPR systems eliminate the need for manual record-keeping, significantly reducing human errors and enhancing operational efficiency.
4. Integration with Databases
LPR integrates with existing databases, empowering authorities to access essential information about vehicles and their owners.
5. Cost-Effectiveness
In the long run, LPR is cost-effective, reducing the need for extensive human resources and streamlining various processes.
Enhancing License Plate Recognition Technology with AI
License Plate Recognition (LPR) technology has witnessed remarkable advancements over the years, largely due to the integration of Artificial Intelligence (AI) techniques. AI plays a pivotal role in improving LPR systems' accuracy, efficiency, and versatility, making them even more effective in enhancing vehicle surveillance and security. Let's explore how AI can be used to elevate License Plate Recognition technology to new heights.
Machine Learning for OCR Improvement
AI-powered Machine Learning algorithms have revolutionized Optical Character Recognition (OCR), a core component of LPR. By training OCR models on vast datasets of license plate images, AI enables OCR systems to recognize characters with exceptional accuracy, even in challenging scenarios such as low-light conditions or obscured plates. As OCR algorithms learn from more data, their performance improves over time, making AI-enhanced LPR systems more reliable and adaptable.
Deep Learning for Feature Extraction
Deep Learning, a subfield of AI, has proven to be immensely valuable in feature extraction from license plate images. Convolutional Neural Networks (CNNs) are particularly effective in automatically detecting and highlighting relevant features in license plates, such as characters, borders, and patterns. The ability of deep learning models to extract intricate details enhances the robustness of LPR systems, resulting in more accurate and consistent character segmentation.
Contextual Analysis and Error Correction
AI techniques enable LPR systems to perform advanced contextual analysis and error correction during the OCR process. AI algorithms can leverage contextual clues from neighboring characters, license plate formats, and language patterns to rectify misidentified characters. This significantly reduces false positives and false negatives, leading to higher precision and reliability in the extracted license plate data.
Real-Time Processing and Parallel Computing
AI-driven LPR systems leverage parallel computing capabilities, allowing them to process vast amounts of data in real-time. GPUs (Graphics Processing Units) and specialized hardware accelerate the execution of AI algorithms, ensuring quick response times for applications like law enforcement, toll collection, and traffic management. Real-time processing enhances the efficiency of LPR systems, enabling prompt actions and decision-making.
Semantic Segmentation for License Plate Detection
Semantic Segmentation, another AI-powered technique, enables precise license plate detection in images. AI models can distinguish between license plates and other objects in a scene, allowing LPR systems to focus solely on license plates during the Image Capture stage. This ensures that license plates are accurately captured and processed, minimizing false readings and improving overall system performance.
Adaptive Learning for Dynamic Environments
AI-based LPR systems can adapt to dynamic environments, such as changing lighting conditions, varying weather, and different vehicle types. The models continuously update their knowledge and adapt their algorithms through adaptive learning to ensure optimal performance in various scenarios. This adaptability enhances the versatility and robustness of LPR systems in real-world applications.
Addressing Privacy Concerns
AI also plays a vital role in addressing privacy concerns associated with LPR technology. Advanced AI models can be trained to anonymize captured images, ensuring that the focus remains on license plates, not vehicle occupants. By implementing privacy-aware AI techniques, LPR systems strike a balance between effective surveillance and preserving individual privacy.
Conclusion
License Plate Recognition, or License Plate Reader, stands at the forefront of modern vehicle surveillance and security. Its ability to automatically capture and interpret license plate data has revolutionized law enforcement, traffic management, and various other industries. With its swift identification, enhanced security, and seamless integration, LPR continues to play a crucial role in creating safer communities and more efficient systems.
Enhance your security, streamline your processes, and embrace the power of License Plate Recognition – the technology that drives a safer and smarter future.
FAQs
What Is the Accuracy of License Plate Recognition Systems?
LPR systems boast high accuracy rates, often exceeding 95%, thanks to advancements in OCR algorithms and image preprocessing techniques.
Can LPR Systems Capture License Plates at Night?
Modern LPR systems utilize infrared illumination, enabling them to capture clear images of license plates even in low-light conditions.
How Does LPR Ensure Data Privacy?
LPR systems adhere to strict data privacy regulations, with data encrypted and accessible only to authorized personnel.
Can LPR Track Vehicles Across State Borders?
Yes, LPR systems can track vehicles across state borders as long as they can access interconnected databases.
Are ALPR Systems Prone to False Positives?
While LPR systems have impressive accuracy, false positives can still occur due to factors like obscured plates or dirty vehicles. However, continuous improvements in algorithms minimize such occurrences.
Is LPR Used Internationally?
Yes, LPR technology is employed worldwide, and many countries utilize it for various applications, including law enforcement and traffic management.
What is License Plate Recognition (LPR)?
LPR, also known as License Plate Reader, is a smart technology that automatically captures and interprets vehicle license plate information.
How does License Plate Recognition work?
LPR uses cameras and advanced algorithms to capture clear images of license plates. It then processes the images through Optical Character Recognition (OCR) to extract the characters.
Why is License Plate Recognition important?
LPR enhances vehicle surveillance and security, helping law enforcement identify stolen vehicles, track criminals, and improve traffic management.
LPR is used in law enforcement, traffic management, parking systems, toll collection, and border control to streamline operations and enhance safety.
How accurate is License Plate Recognition?
LPR systems have high accuracy rates, often exceeding 95%, thanks to advancements in OCR and image processing technologies.
Is my privacy protected with License Plate Recognition?
Yes, LPR systems are designed to focus solely on license plates and comply with strict data privacy regulations to safeguard individual privacy.
What happens if my license plate is recognized incorrectly?
LPR systems may occasionally encounter errors due to various factors. In such cases, authorized personnel can manually verify and correct the data.
How is AI used to improve License Plate Recognition?
AI techniques, like Machine Learning and Deep Learning, enhance OCR accuracy, perform contextual analysis, and enable real-time processing, making LPR systems more efficient and reliable.