Saint Mary's University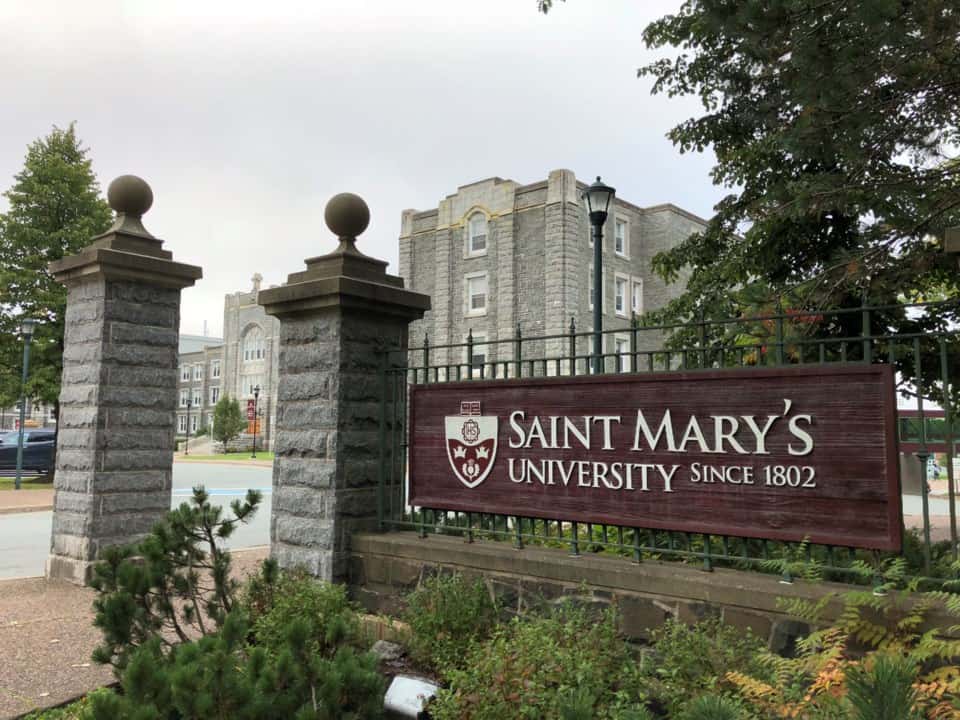 Clients Overview
Saint Mary's college traces its origins back to 1802, when Bishop Burke began teaching young men at the Glebe House. The college then grew from a boys' school to a college to a university.
St. Mary's is one of Canada's top universities and the 2nd oldest English university in the country. It has over 7,000 students from 118 countries spread across 80 acres of property in Halifax's South End. The university has a long history of international collaborations, and it has always focused on education, research, and community service.
Saint Mary's security department is known for its high level of service delivery; however, much of its work is still done manually, including issuing permits, issuing violations, and in-person appeals. This is highly labor-intensive and costly. Additionally, the security department used several different solutions to keep track of parking, enforced parking, lockers, and incidents.
Their focus was to use a single database and a more streamlined process for Parking, Violations, Incidents, and Lockers. Another priority for better parking flow and management was tracking vehicles that exceeded their 'free' time. This will drastically reduce the amount of manual labor needed to track vehicles using their shared public parking spaces.
Parking & Security Challenges
Saint Mary University had various issues prior to using the OperationsCommander platform; ParkAdmin, ViolationAdmin, IncidentAdmin, and LockerAdmin. Some of these challenges are listed below:
Multiple different systems
Manual labor and in-person services
Keep community safe
Ensure a high quality of service
Track parking allocations
Issue and track violations
Work together with local police
Technology Solutions
A significant advantage of using OPS-COM at Saint Mary University is the ability to easily access all data under one software platform. OperationsCommander was presented as the single database solution to help them with all the problems at hand.
OPS-COM parking and security platform
ParkAdmin for parking management
Allows users to sell both term and temporary permits online, reducing the office traffic
Allows users to self-manage parking and payments
Used to audit parking lot usage
Usage analytics will expose opportunities for overselling
Provides flexibility in permitting to maximize revenues
ViolationAdmin for parking enforcement
Allows security to issue electronic violations in the field using real-time connected devices
Allows parkers to easily pay and dispute violations online
Provides remote data access using LTE connected Android handhelds
Supports virtual chalking with remote sharing to all connected violation devices
Easily attach multiple images to support virtual chalking and any issued violations
IncidentAdmin for incident tracking
Allows staff to track maintenance requests easily.
Quickly identify and manage incoming issues.
Easily communicate issues to other staff.
Security staff can easily track criminal investigations in a secure and role-based platform.
Easily share relevant incident details with local police in a format they can work with
Easily maintain vehicle watch lists for scofflaw and or security concerns
Project Results
The parking and security platform from OPS-COM is a smart choice for Saint Mary University. Data is accessible to staff members securely via the cloud-based management system. Due to role-based permissions, employees only have access to the areas they need to perform their specific tasks. Data can be accessed quickly and efficiently in the field or the office because the OPS-COM system interconnects all data. Clients have the flexibility to select and pay for parking or violations at any time and from anywhere by self-managing their profiles.
In addition, they can rent out their campus lockers online using the LockerAdmin module. More importantly, they are able to produce reports that can easily be sent to the local police department or other third parties through the use of IncidentAdmin. In this way, all critical security-related material can be handed off seamlessly when necessary in the form of their choice. Also, the Banner integration enables them to easily export all the financial information from OPS-COM into Banner, so the data can be uploaded directly to the system using the UPLOAD feature.
Project Benefits
ParkAdmin provided an online self-serve solution for all their temp and term permits.
ViolationAdmin provided them with a modern electronic enforcement solution with real-time linked data, including e-chalking for some time-limited parking areas.
The OPS-COM install brought all their security services into a single platform, including a PCI-compliant online payment portal for permits, violations & lockers.
Simplified many of their manual tasks, making them more efficient.
Planning
An onsite visit helped us to better identify the various struggles faced by the staff at SMU.
The RFP response benefitted from the onsite visit in that the responses could be more specific to the exact scenario.
The training was provided using an online web-based presentation and discussion, backed up by our very extensive Wiki.
Future
OPS-COM is on a constant development cycle, which means that SMU's investment in 2019 will continue to improve with each new release.
This OPS-COM install takes advantage of all of our main modules. It is easily scalable to help SMU better manage their parking & security while providing them with vital analytics that will help them improve their business in the future.