Brandon University – Brandon, Manitoba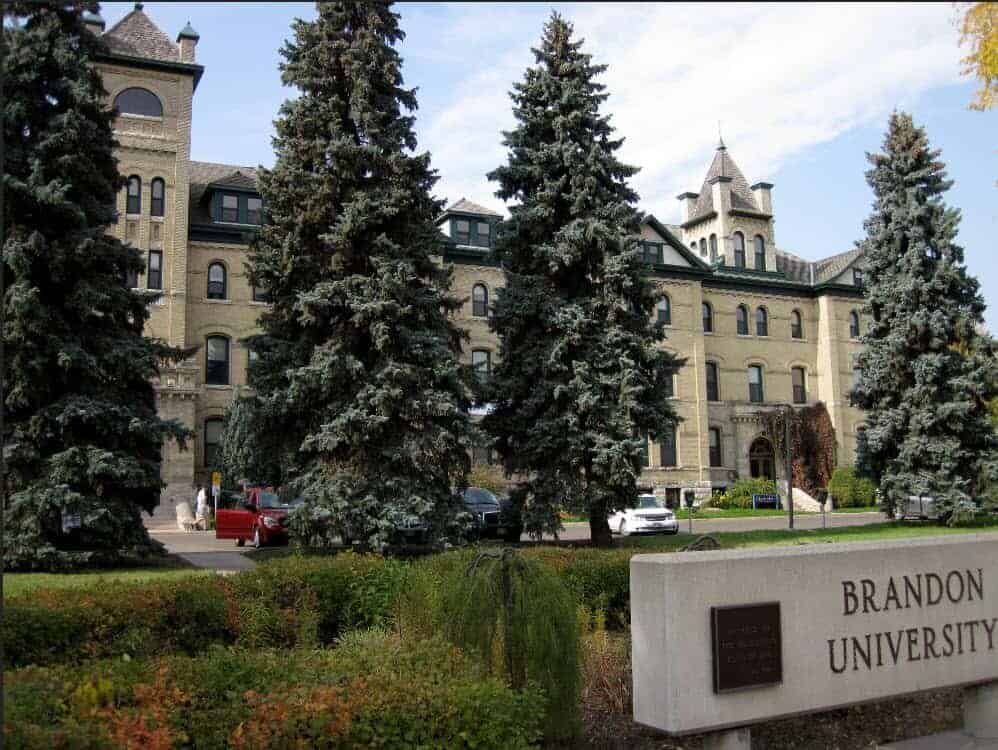 Industry
Education
Organization

600+ staff
3000 students
9,000+ permits
1000+ violations

Location
Brandon, Manitoba
About Brandon University
The Department of Ancillary Services at Brandon University is responsible for Residences, Parking Services, Campus Book, Food Services, Special Functions and the Student ID Centre.
It is committed to excellence in providing services, environments and facilities that support and contribute to the mission of Brandon University, the academic achievements of students and the personal well-being and success of staff.
Client Overview
Brandon University is located in downtown Brandon, Manitoba. They have 13 parking lots, including daily permit parking. There are approximately 3,000 students and generate around 1,000 violations per year.
Parking and Security Challenges
Unable to properly identify repeat offenders (KEY)
Low revenue in 2017 compared to 2016 – Unable to determine why due to their parking management solution at that time (KEY)
Use of outdated excel sheets made records unsearchable (KEY)
Departments working together as a single entity
Keep community safe
Ensure a high quality of service
Meeting their mission
One of the key benefits of using OPS-COM for Brandon University is the ability to have all data easily accessible under one parking software platform. Their main challenges are now non-existent with the OPS-COM solution, saving them both time and money.
OPS-COM parking and security platform
ParkAdmin for parking management
Allows users to self-manage parking and payments
Used to audit parking lot usage
Expose opportunities for overselling
Provides flexibility in permitting to maximize revenues
ViolationAdmin for parking enforcement
Allows users to pay and dispute violations online
Remote data access using Android handhelds
Supports virtual chalking with remote sharing to all connected violation devices
Easily attach multiple images to support virtual chalking and violations
Parking and Security Project Results
The OPS-COM parking and security platform is a perfect fit for Brandon University. They are a small school and were hesitant about switching
The cloud-based management system makes data access available to staff members securely. Through the use of role based permissions, the staff have access to only the areas they need to be able to fulfill their specific job function. The OPS-COM system interlinks data allowing for quick and efficient access to information whether in the field or in the office. Self managed profiles means that their customers are able to select and pay for parking or violations at any time of the day and from anywhere.
In addition, their use of IncidentAdmin allows them to generate reports that can be easily passed to the local police department or other third parties in a format of their choosing, ensuring a seamless hand-off when necessary of important security related materials.
Resulting Benefits
Create a fully searchable database of permitted drivers and repeat offenders
Move a lot of the individual account management to a user self-serve portal saving lots of labour hours in the parking office
Provide a simple means of providing temporary legal parking access to any legitimate vehicle with a few clicks of a mouse
Track all financial activities on the system in order to properly evaluate the revenues and use the reports to improve for the future
Future
The basics are in place with a full parking permit management and a partial violation management solution. Since the City of Brandon has specific bylaw requirements for municipal violations the University is using our violations system to provide tracking of repeat offenders and violations analytics for future evaluation.
The OPS-COM install will save them both time and money based on their past processes but the potential is there to also link in their temporary permit meters for better enforcement.