Case Study: University of North Alabama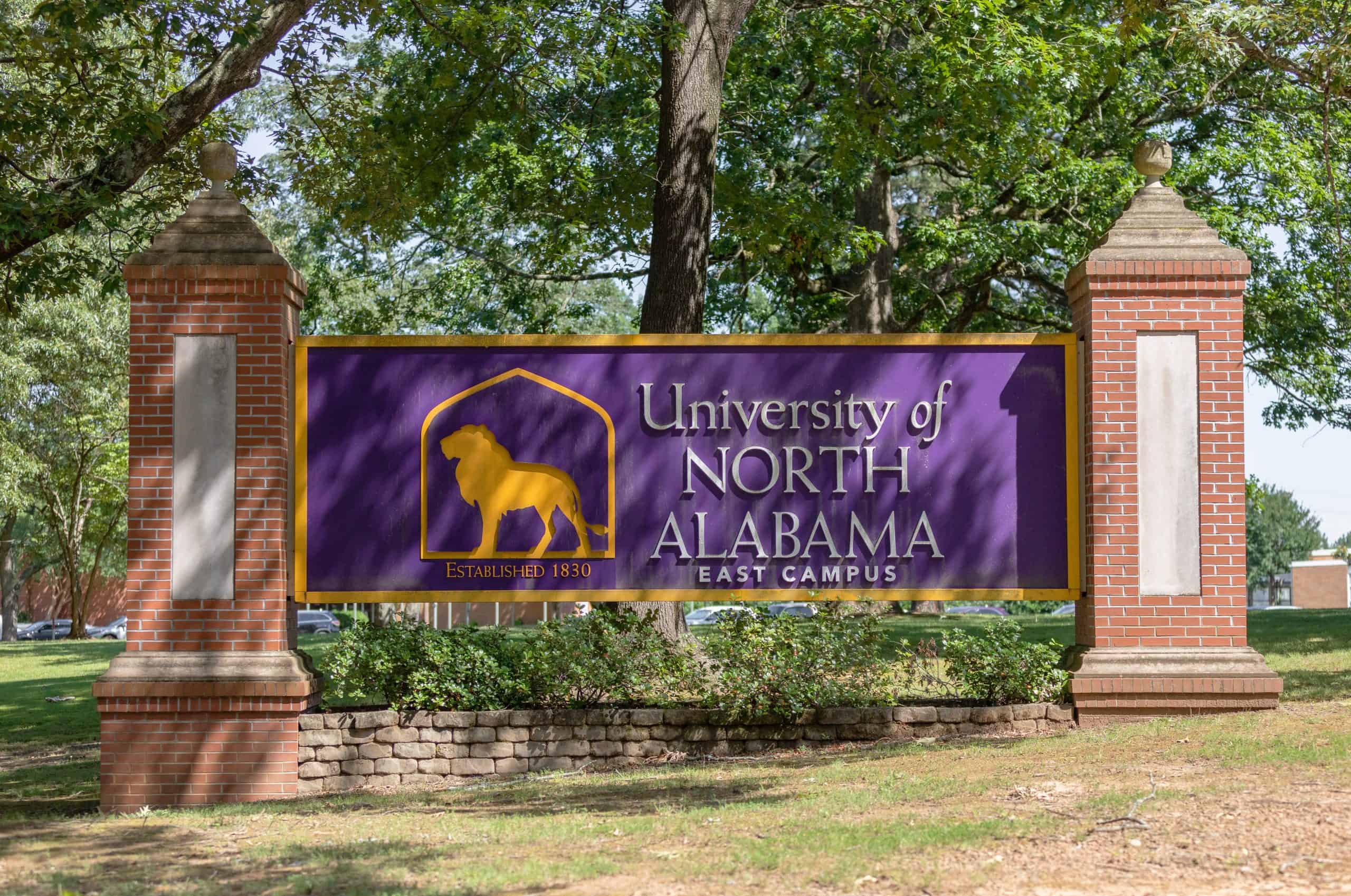 Industry: Higher Education
Organization:
365 Academic staff
6,105 students (fall 2020)
2,266 campus residences
8000+ parking permits
10000+ violations/year
Location: Florence, Alabama
About the University of North Alabama
The University of North Alabama (UNA) transportation system utilizes a combination of printed permits and vehicle license plate numbers to enforce the university parking effectively and contact drivers and car owners to assist in emergencies.
Aided by the university's online parking portal and the police department, the campus manages the parking reservation needs in the campus community. Students and employees can purchase parking permits, manage vehicles, access their information, and pay and appeal citations with the portal. User accounts are established automatically in the parking software upon enrolment or hiring.
The system displays the guest's personal information and their registered cars, active permits, and violations. Users get access to manage their vehicles and register new vehicles with which only one vehicle must be 'active' to park on the campus community with permits.
Users also get to view their current permitted parking spaces that they get authorized. With the appeal option, users can view and submit appealable citations to the appeal committee.
Client Overview
The University of North Alabama is a public university in Florence, Alabama, founded in 1830. It is the state's oldest public university, with a total undergraduate enrolment of 6,105 (fall 2020). The university has a city setting occupying a 200-acre campus size.
UNA is in the heart of a four-city area that includes Tuscumbia, Sheffield, and Muscle Shoals. It utilizes a semester-based academic calendar. And as a simple point of interest, they keep a lion on campus as their mascot.
Parking & Security Challenges
UNA initially used a competitor product but decided to improve its operations and support upgraded minimum requirements.
More so, there was the need for efficiency, accuracy, and reliability from the admin perspective—likewise, the need to provide a system so their users/parkers can manage their own needs from any connected device; computer, tablet, or smartphone.
Technology Solutions
Some of the benefits of the OPS-COMS parking management system are providing online citation payment and user management by the administrator(s). After installation, the new system helped the university save time and maintain accurate parking records.
OPS-COM parking and security platform
Brings together or replaces legacy parking applications
Fully customizable to support client processes
Additional revenue comes from parking enforcement
Enhances inner-office communication
Reporting that interlinks the overlapping areas of parking and enforcement
ViolationAdmin for parking enforcement
Allows users to register on the platform
Easily attach multiple images to support virtual chalking and violations
Provide proper access and display for users who can't view their permits.
Virtual lots designated by color with corresponding zones created and assigned to the respective lots
Permit Management
An online, self-serve portal for students and staff to purchase permits and pay violations
Employee access to real-time data whenever they need it
Supports virtual chalking with remote sharing to all connected violation devices
Remote data access using Android handhelds equipped with Bluetooth printers
Ability to attach multiple photos to violation records to support the issuance and reduce appeal requests
Integrations
Banner integration for violation fines and to put holds on student accounts based on unpaid violations.
Touchnet for payments
Zebra label printer to support a unique permitting process
Implementation of user push APIs to control the user import and push all of their users and relevant data directly to the platform in real-time.
Parking and Security Project Results
The University of North Alabama successfully launched the OPS-COM parking and security platform in 2020. The new system allows users to upload personal documents directly to their profile using any connected computer, tablet, or smartphone.
This document upload requirement then links to their profile and is used to acquire a parking permit. More so, the cloud-based parking enforcement system makes data accessible to the administrator securely. It also provided access to multiple admin users without paying individual access fees.
Thus, through role-based admin permission, the staff have every access that would allow them to fulfill their job functions. The OPS-COM system likewise interlinks data enabling quick and effortless access to data regardless of their location.
With the use of self-managed profiles also, customers can select and pay for parking violations anytime and anywhere.
Resulting Benefits
A cloud-based solution
The ability to have multiple admin users without paying individual access fees
Unlimited photos linked directly to each violation
Real-time in-the-field data
Customer self-serve portal
Appeal Management
Multi-offender notification automation – Alarms
Future
IncidentAdmin
UNA is currently unable to find something they want at a competitive price, but if OPS-COM can integrate NIBRS, it will likely be the next thing they add to their installation. NIBRS is part of our development plan wish list.