Flexible Parking Management: Important Tips
Flexible Parking Management: Important Tips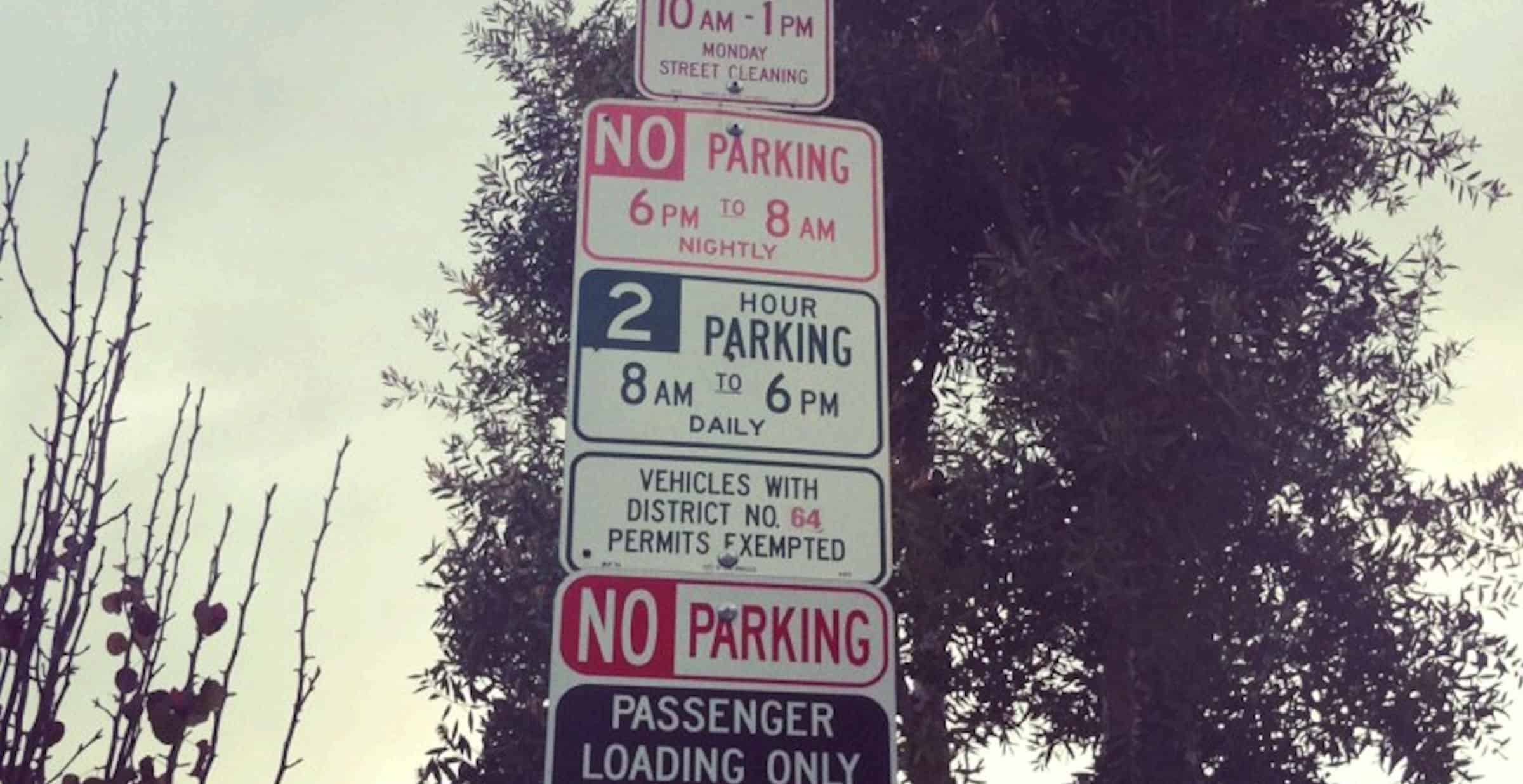 Table of Contents - Quickly find an area of interest
With the recent increase in remote working, flexible workspaces are slowly becoming the new normal. This current approach creates the opportunity for flexible parking management to develop within companies.
You have probably heard of flexible parking, but now you want to learn the benefits of lax parking for your company, how to implement it in your company and tips to succeed. In this article, you will find out how to get started with flexible parking management.
What is flexible parking?
Flexible parking management is an innovative way to manage parking lots and garages. It allows companies to provide their employees with convenient parking options while also reducing traffic congestion.
This means that flexible parking reduces the number of cars parked outside offices and increases efficiency because fewer vehicles are needed. Companies save money by not paying for additional parking spaces, and drivers don't spend time looking for parking spots. Not only does flexible parking reduce costs, but it also helps businesses achieve their sustainability goals.
The critical difference between conventional parking and flexible parking lies in its flexibility. Traditional parking requires that people park at specific locations on specified days and times. Flexible parking gives customers more freedom to choose where they can park when and for what purpose. For example, if there's no available space near the office or workstation, people who need to be near their desks can use flexible parking instead.
How does flexible parking work?
Flexible parking makes use of technology to assign parking spaces to staff based on their needs. These software applications gather the parking needs of the workers on a daily or weekly basis. Employees are then notified if parking space has been allocated to them for their desired dates.
Parking systems usually send notifications about potential vacancies in the lot via email or text message. Staff members then go online or call into the system to book a spot for themselves. They do so using either a mobile app or a website. Once booked, they receive notification from the system as soon as they arrive at the garage. If necessary, they make another booking until all of their requirements are met.
With just a click, companies can increase parking availability by up to 40 percent without any problem. They often offer flexible parking programs depending on whether they operate a single building or multiple buildings.
Benefits of flexible parking
By using flexible parking, companies benefit from several advantages such as cost reduction, less traffic, increased employee productivity, reduced carbon footprint, improved customer experience and better business relationships.
If you want to know why flexible parking makes sense for your organization, here are some reasons to help convince you.
One of the main objectives of any business is to cut costs wherever possible. When you start offering flexible parking, you automatically lower the total amount spent on parking services. You won't have to purchase expensive equipment, install complicated software or hire consultants to set up and maintain a traditional parking program. Instead, you charge each driver based on the duration he parks his vehicle.
Increased employee satisfaction
Employees love being able to park closer to their workplace. A study conducted by Stanford University found that 80% of workers said they were willing to travel further to reach their workspace if they could park nearby. Employees also appreciate knowing exactly where they will park before leaving home. The ability to quickly check availability without searching through maps or websites saves them precious minutes every day.
Customers value convenience and reliability. Offering flexible parking means that drivers don't have to plan which spaces will be free ahead of time. This allows them to find a space right away. It also helps avoid long queues at peak hours since staff members only need to notify the system once they enter the facility. In addition, it eliminates unnecessary trips back outside to look for open spots. All these factors improve the overall customer experience.
Better business relations with tenants
Flexible parking lets offices share lots and garages among various businesses. As a result, everyone benefits. Tenants get access to convenient parking while ensuring maximum utilization rates. And owners of shared facilities enjoy higher revenues because they are not required to pay extra fees to ensure that enough spaces remain vacant.
According to the U.S. Environmental Protection Agency studies, one way to reduce greenhouse gas emissions is to encourage employees to walk rather than drive to work. Flexible parking can play a role in this effort. By encouraging people to use public transportation instead of driving alone, we can all contribute to reducing our collective impact on the environment.
When there aren't enough places available, cars tend to queue along streets, waiting for a spot to become available. If more vehicles arrive during rush hour, the situation becomes even worse. Traffic jams lead to additional pollution and wasted fuel consumption. With flexible parking, however, fewer cars will come into the facility during busy times. Therefore, the number of parked vehicles will decrease significantly. At the same time, the level of occupancy will increase, making it easier for drivers to find a place to drop off their passengers.
It has been shown that when more cars are present inside a garage, accidents involving pedestrians occur more frequently. Drivers who leave their vehicle unattended may forget about children playing near the entrance or older individuals walking around.
Tips to succeed in flexible parking management
Here, we'll look at how you can optimize your car park to succeed in a flexible parking management system.
Implementing a parking policy
First, a good parking policy that includes information on how the parking lot would be managed should be put in place. The parking policy should cover everyone using the parking facility, including site-based staff and visitors.
There are a few things to consider when determining your parking policy, they include;
The location of the parking facility and the available transport alternatives like buses and trains. As mentioned earlier, choosing the ideal location for your office is essential. Ideally, it should be close to critical areas like food courts, banks, restaurants, etc. However, it doesn't necessarily mean that you must choose a central location. You might want to opt for a quieter side street or a remote corner of the lot to avoid disturbing other tenants.
Your employees' ability to get to work on foot or by cycling
The company's culture and work ethics
The security risk profile of the organization
The use of a parking management system
Once you have a parking policy in place, all you have to do is implement your policy with parking management software that will help you reduce the operational and financial impact of parking management and free up your time.
Technology plays an increasingly vital part in modern life. When it comes to managing car parks, many companies have begun using smart meters to monitor traffic patterns and automatically adjust the pricing accordingly. Other systems allow managers to see exactly how much revenue each space generates every day. They can then make adjustments to maximize profits without compromising customer service.
Designate specific days and times
Be sure to designate certain days and times when no parking is allowed. This makes it clear to visitors what hours they need to keep an eye out for open spots. It also helps prevent them from circling the block looking for free parking.
Provide training
In most cases, employers don't provide adequate guidance regarding parking regulations. While some cities offer basic guidelines, others lack any official information whatsoever. If this applies to your workplace, consider providing employees with proper instructions before opening up new lots.
Develop partnerships
Many businesses partner with local schools, churches, hospitals, and community centres. By doing so, they encourage foot traffic and gain access to additional resources such as playgrounds, fitness facilities, and childcare services.
Create a booking system
Creating a booking system is another way to manage your flexible parking system successfully. Creating a booking system will afford your employees the chance to book a parking space ahead of time and free it up when a change ensues. This will allow another person to benefit from the free parking space.
And if any of your employees know that they won't be coming to work probably because they are teleworking, no space will be allotted. This allows a rotation within the facility on the one hand and ensures optimal occupancy rate on the other hand.
Conclusion
If you want to make sure your office runs smoothly, consider implementing a flexible parking policy. Not only does it help meet employee needs, but it also makes life much more straightforward. Follow the steps above to learn how to implement such a program successfully. What do you think? Has anyone had success using flexible parking as part of their corporate strategy? What other benefits did you notice after introducing flexible parking? Let us know! We would like to hear from you.