Parking Management: Making Your Parking Profitable
Parking Management: Making Your Parking Profitable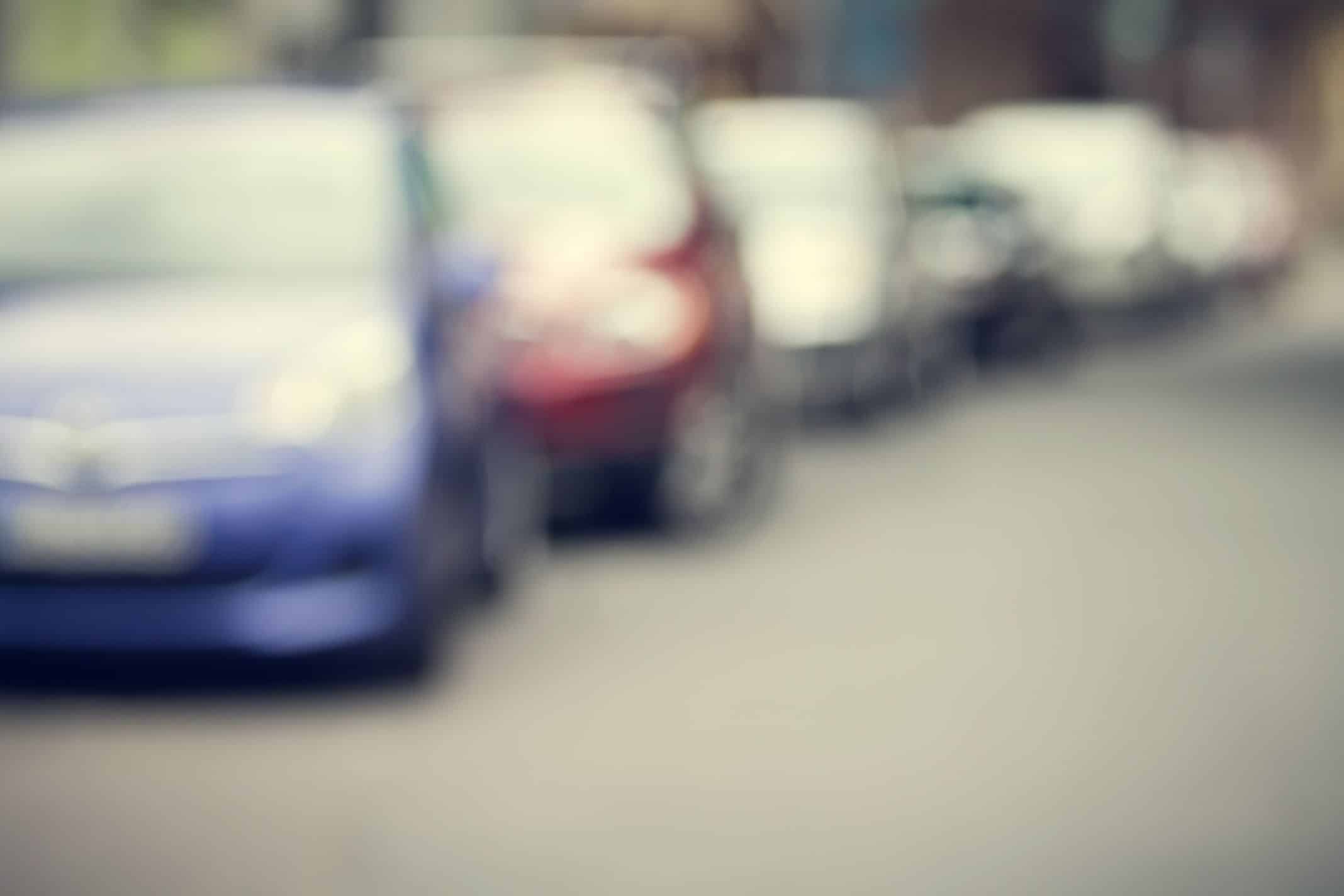 Table of Contents - Quickly find an area of interest
Parking management is often the key to success for organizations and businesses with a physical location. As costs associated with running parking facilities continue to rise and as real estate becomes more expensive, parking lot owners are looking for ways to maximize the number of spaces they can put in their lots. However, improved design and new technological equipment can help parking lot owners maximize their parking space and rake more revenues from their properties.
For the sake of this article, we will start with some basic information on parking spaces and their profitability. Then we will go through different ways you can increase the profit from each spot. Finally, we will look at what happens when too many spots are available for cars. We will also discuss why having fewer or more parking spaces might be better.
Before starting any optimization process, you first need to know where all your parking spaces are located, including public and private ones.
A public parking space is a paid public parking space offered by the municipalities where the vehicles can park for a fixed period. Public car parks may include closed, underground, surface, and open or covered.
On the other hand, private car parks are regarded as personal when it belongs to you or when it is, for example, located in your building. The parking space can be a garage, box, or surface parking.
Importance of Parking
The number one rule to business success is location. And the number two rule is "Parking" because both location and parking spell convenience and speed for customers. Having poor or crowded parking makes it difficult for your customers to have a pleasant time with you. However, a great location with good parking can help drive sales, as no one wants to waste time circling your parking lot.
Aside from the negative effect of parking on businesses, customers will find another company to support them when they can't find a place to park. Parking can also positively impact a business by adding to its source of revenue.
How parking is generally managed and how it should be managed
In general, if you want to optimize your profits, you must consider several aspects: the number of parking places per building, the type of buildings, the location of these buildings, etc.
You may find yourself having multiple types of parking lots within your property. For example, you could have a lot dedicated to employees only, one for customers only, and yet another for visitors.
How to manage your parking space effectively
Due to increased population and development that has made parking more limited through time, most parking lots need to establish a parking management system to run effectively. Even with parking garages and towers, there doesn't seem to be much parking space. But a great way to salvage the situation is to take advantage of parking management, a ground-breaking system that can help your organization regulate its parking.
Parking management has many strategies geared toward creating more efficient parking facilities for people's use. Parking structures need to be upgraded to improve the quality of service offered at those parking facilities to be more efficient.
Parking Lot Design
To get the most out of their infrastructure, parking owners must provide as many parking spaces as possible within their facility. Parking lot design in the past was just about painting some stripes, but today, with the help of technological advancement, planning parking lots has become more advanced. Thanks to computer-aided designs. Here are steps you can follow for your new parking lot design.
Identify the purpose of your parking lot
The purpose your parking lot serves or will serve will be primarily influenced by design. Whether your parking lot holds the daily truck loading of large shipments or a parking location for busy shoppers, the space angles, thickness, size, and overall layout will be affected.
However, looking at your parking lot's purpose will give you a better idea of the parking lot design you should use.
Figure out the sizing and spacing
Different cities, industries, and buildings have different commercial parking lot dimension standards. Going back to your parking lot's purpose, you can pinpoint the number of ideal parking spaces for your industry or building type. When you figure out the size and space for each parking area, it will help you calculate the total number of parking spaces you can create and help you see if there's room for other amenities.
After determining the size and spacing of your parking lot, you can begin other things, like planning your layout.
Know that various factors govern the most efficient parking lot design for a safe and optimized parking system. To maximize space in the parking areas, always go for the 90-degree angled spaces. Another recommended standard is to ensure the long sides of the parking lot are parallel to each other.
When designing your parking lot, provide helpful traffic signage to protect users. Signs, markers, and barriers all work for the same purpose: to help maintain boundaries that will define your parking lot layout.
Parking lot security provisions
The essential aspect of parking you'll want to control is the traffic flow, which defines a parking lot to a large extent. Managers should pay close attention to how your design addresses lighting design, drainage provisions, and access ramps. Your parking lot will always be under threat without considering these factors.
Other things you need to consider when making your parking lot design are your barrier gates, which allow you to control people that move in and out of your parking lot, landscape design, and emergency call stations, among other things.
What is a shared parking lot?
Shared parking refers to using a parking space to serve two or more individual land uses. In other words, a shared parking lot is made available to a more significant number of users to optimize its use and generate more revenues.
A shared parking lot is usually reserved for tenants who share common facilities like shops, restaurants, offices, etc. The advantage of using a shared parking lot is that it allows them to park closer together, reduces traffic jams, and makes it easier for people to get around. However, they pay higher rates because they don't own the land but rent it from someone else.
Using a shared parking approach, authorities can eliminate empty spots sitting pretty when demand for space exists; the parking owner does not need to bother about anything. The parking management company will take care of everything. All things being equal, the parking owner will start receiving income generated by the shared parking lots.
Parking Regulation
When we talk about the rules and protocols some parking lots employ to minimize traffic and maximize parking turnover, we talk about parking regulations. Each organization has its way of taking advantage of different parking regulations.
If each customer can use your facility's allotted time, you can start issuing tickets for overstaying. This will minimize traffic and maximize parking turnover, raising revenue for you.
Create new mobility needs
If some spaces in your parking lot cannot house a vehicle, why not accommodate bikes and bicycles; this provides new mobility needs and additional service to users.
This will ensure you utilize every space in your parking lot to rake in some revenue for you, as cyclists are afraid of leaving their bikes on the streets.
Embrace Technology
Although parking considerations can be daunting, utilizing parking management software can help improve availability and management. Parking management software is an excellent tool for organizations and businesses that offer parking amenities for their customers.
Below are ways whereby parking management software can help you create a better customer experience and foster your business success.
Effectiveness: When it comes to managing access and raking in revenue, the parking management software is precise about that. It helps make the most of your parking lots effectively. You must choose solutions with transparent, affordable, and reliable software and maintenance programs to enjoy minimal expenses and manage effectively.
Automation: The world is constantly evolving, and people are used to automated systems that make everyday interactions faster. Extending the same modern experience to your parking lots is advisable for better business success.
Efficiency: As parking is easy for your customers to interact with, so should it be for you to manage.
Information and data analysis: Big data is not just for big business in today's world; it's for every business. For insights into demand, occupancy, and price sensitivity that will transform your business and enable you to make intelligent business decisions, real-time analytics and business intelligence on your parking can help.
Final thoughts
Parking systems are an integral part of your infrastructure, and there is more to managing your parking lot than just painting a few lines. By using careful designs, creating new mobility hubs, parking regulations, and so on, you can utilize every square meter of your parking lot and generate a regular income.