20 Years of Contactless Parking
20 Years of Contactless Parking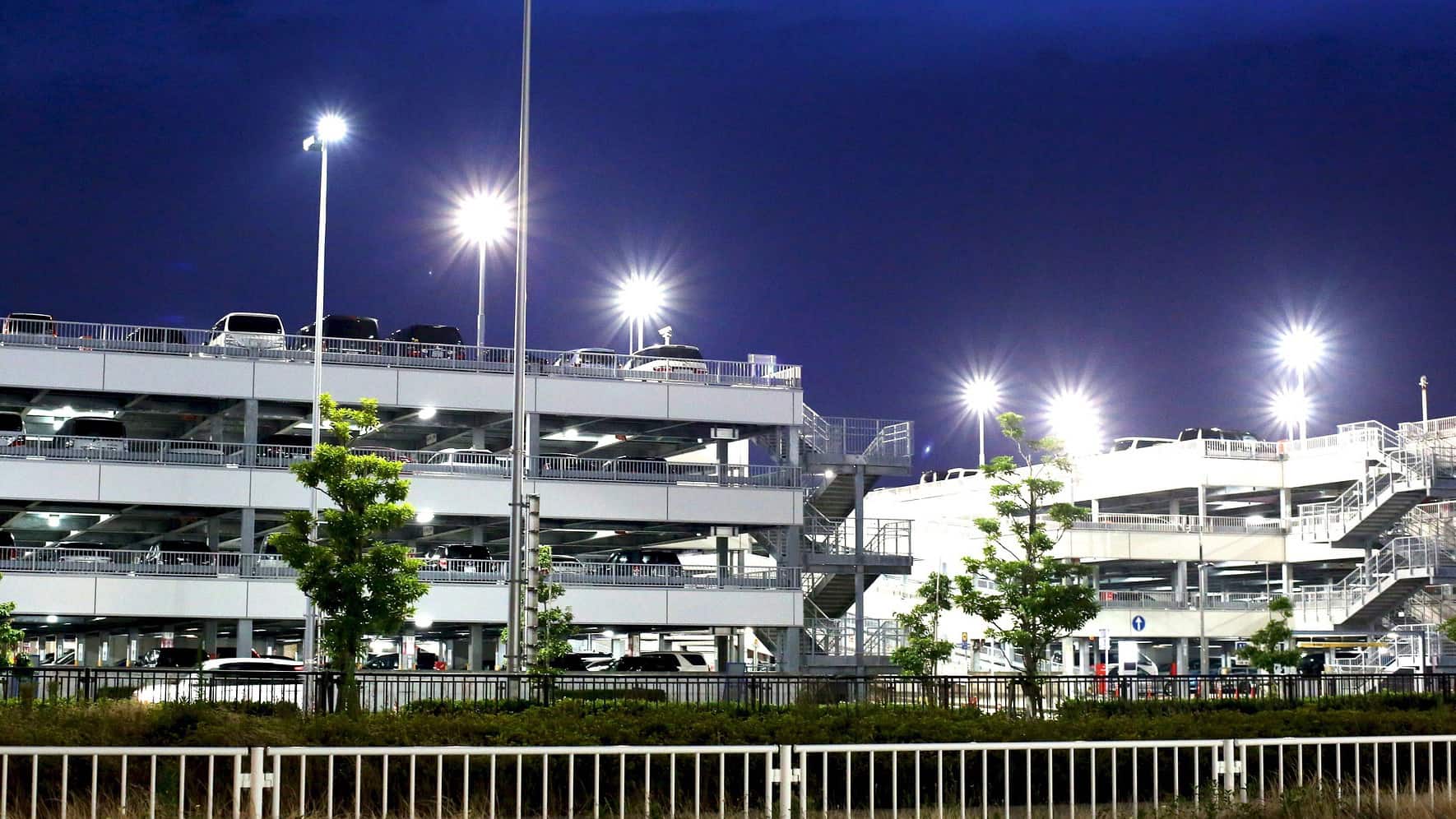 Table of Contents - Quickly find an area of interest
Contactless Parking During COVID-19
Before the pandemic, people would choose where to park based on factors like location, price, accessibility, etc. Now that the risk of infection is on everyone's minds, every business or institution that offers paid parking must prioritize something else for their customers: safety from Covid-19.
In parking management, this means using technological innovations that would make contactless parking possible and accessible.
It was a good idea before, but now it's a necessary step to keep up with the times.
According to WHO guidelines, avoiding contact with high-traffic surfaces is one of the key steps in avoiding the risk of contagion. It is more than just a matter of convenience – parkers want to minimize the risk of exposure, not just avoid the hassle of physical tags or in-person payments.
Rather than in-person payments, they will choose to pay online with their credit cards. Instead of being issued physical tags, permits, or tickets, they will choose the service that works just by snapping a picture of their license plate. Instead of risking lines or standing in stuffy offices, they will opt for the business that uses a single online platform to manage payments, permits, and disputes.
Contactless parking is becoming more important than ever; the choice to upgrade might not be a matter of "if" but "when". Economies worldwide have been hit hard by shut-downs and stay-at-home orders, and the parking industry has felt the impact. With the volume of parkers much lower than it used to be, some parking services are overhauling their entire operations so they can not only weather the storm but be ready to grow once restrictions ease.
Of course, not every place that uses a parking management platform is a public parking garage. Places like universities, hospitals, office buildings, airports, and more utilize paid parking platforms. The permit holders don't necessarily get to choose whether or not to use their services; even so, these places should still prioritize the innovation of contactless parking over short-term savings.
In almost every industry, one way or another – the companies that hold onto outdated systems end up way behind the competition. The companies who are forward-thinking with the way they structure their services can focus on growth when the opportunity arises.
Of course, customer safety, convenience and satisfaction are not the only factors to consider, nor should they be. There are other, more business-oriented reasons, too, like lowering operating costs and raising workforce efficiency. It is easy to look at the initial cost of the investment and decide against it; however, with the right platform, it could pay for itself in just a few years – that's how much the operating costs could fall.
With that in mind, it's important to consider the options. What do you want the new parking platform to do? The process of issuing or using a parking permit isn't as simple as paying the money and getting a ticket – that may be the bulk of it, but what happens when there are parking violations? What if you have metered parking spaces to manage?
Nobody wants to register for a long-term permit for a parking location they may never use again. Some companies focus on one-size-fits-all solutions rather than customizing the product to the client's needs. It's important to find a parking solution company with both experience and product development skills so that you can make the most of your parking spaces.
OperationsCommander has the solutions for your contactless parking
OPS-COM is a parking and security management platform backed by 20 years of experience in the field. This wasn't just 20 years of selling a parking management platform; they've spent this time developing, innovating, and customizing their products so their clients can get the very best that parking technology has to offer.
In addition to features like online permit management and virtual payments, OPS-COM also gives parking users the ability to manage parking violations, resolve disputes, choose between virtual or physical permits, and much more.
One of the features that sets OPS-COM apart from competitors is that each new installation is fully customizable to meet the client's needs. If a client already has parking management technology installed on location and it's important to keep using it, the OPS-COM platform can be modified to integrate with it. The platform can be adapted if a client wants an internal reprimand process instead of a violation citation that results in a fine.
The process of installing and using an entirely new management platform can sound intimidating, but OPS-COM makes it as painless as possible. Not only do they provide training for the parking administrators and patrol staff, but they offer top-tier customer support with every install.
OPS-COM goes above and beyond to provide everything
The cloud-based platform offers four different modules: ParkAdmin, ViolationAdmin, IncidentAdmin, and License Plate Recognition. Any information entered into these four modules will be sent to the same database, which keeps the administration side of things running smoothly.
In addition to the basics, it's possible to add extra features like Locker Management, Ticket Type Categorization, Alarm Dispatch Management, and Text2ParkMe, a feature for metered parking users. Between the modules and the extra features, the functions include:
Built-in mobile parking payment options – Parking users can add, remove, and update their payment methods online. This is one of many features that the users take care of themselves, reducing the workload for the platform administrators.
Permits, violations, and incidents managed in one place – Parking users can choose and update the type of permit they have, track violations associated with the permit, and resolve incident disputes with linked evidence, all without standing in line or stepping foot in an office. If a user feels like a violation report has been made in error, they can appeal the decision online as well.
Print your own hangtags, or choose a virtual permit – OPS-COM provides the option for parkers to use either a physical or virtual permit.
Text2ParkMe – This is another quick and easy option for contactless parking for people who are using metered parking.
Complete customer database with email notifications – Not only can the parkers view and manage their permits 24/7, but the administrators can also via a comprehensive database. If there's any issue with an account, the parking user will get an email letting them know.
Customizable permit types, lot definition, waiting lists, and pricing – Administrators can choose the parameters of the permits they offer, categorize certain lots for specific purposes, manage demand with waiting lists, and set their pricing for each permit.
License plate recognition technology is included – Getting the OPS-COM platform means that you'll have everything you need for contactless parking.
Full dispatch logging, alarm, and alert process – If there's ever a security incident, OPS-COM helps security personnel keep accurate records during and after the event.
Handheld patrol units with LPR and GPS mapping, along with real-time data – Security personnel can easily track which vehicles are in which lots, ensuring that parkers are using their permits correctly.
Easy payment provider integration – OPS-COM is built to integrate seamlessly with whichever payment provider the client chooses.
Technical support for training, customizations, and integrations – The OPS-COM parking management platform is fairly intuitive, but new users still have a learning curve. With every install, OPS-COM provides expert assistance with every step of the way. Administrators learn their way around the database, and the patrol staff are taught how to log incidents and use the handheld patrol units. Any customizations are developed and tweaked until they work perfectly and integrations are completed without second-guessing or complications.
OPS-COM makes sense for your parking needs, whether you're managing or parking
It is more important than ever to offer a parking experience that is not only hands-free but makes the parker feel in control. It's important to be ready for increased volume once things start opening up again; otherwise, the first waves could pass by while much-needed improvements are still being made.
For the cost of just a few parking spaces, it's possible to cut down on operating expenses and drive up the net profit.
Not only that, but the OPS-COM platform can handle large volumes of permits, so you can count on being able to handle both sharp increases and steady growth over the years. Whatever the rest of the world looks like, OPS-COM's contactless parking solutions can help companies, institutions, and parking users feel like things still make sense.