Changes in Parking Post COVID
Changes in Parking Post COVID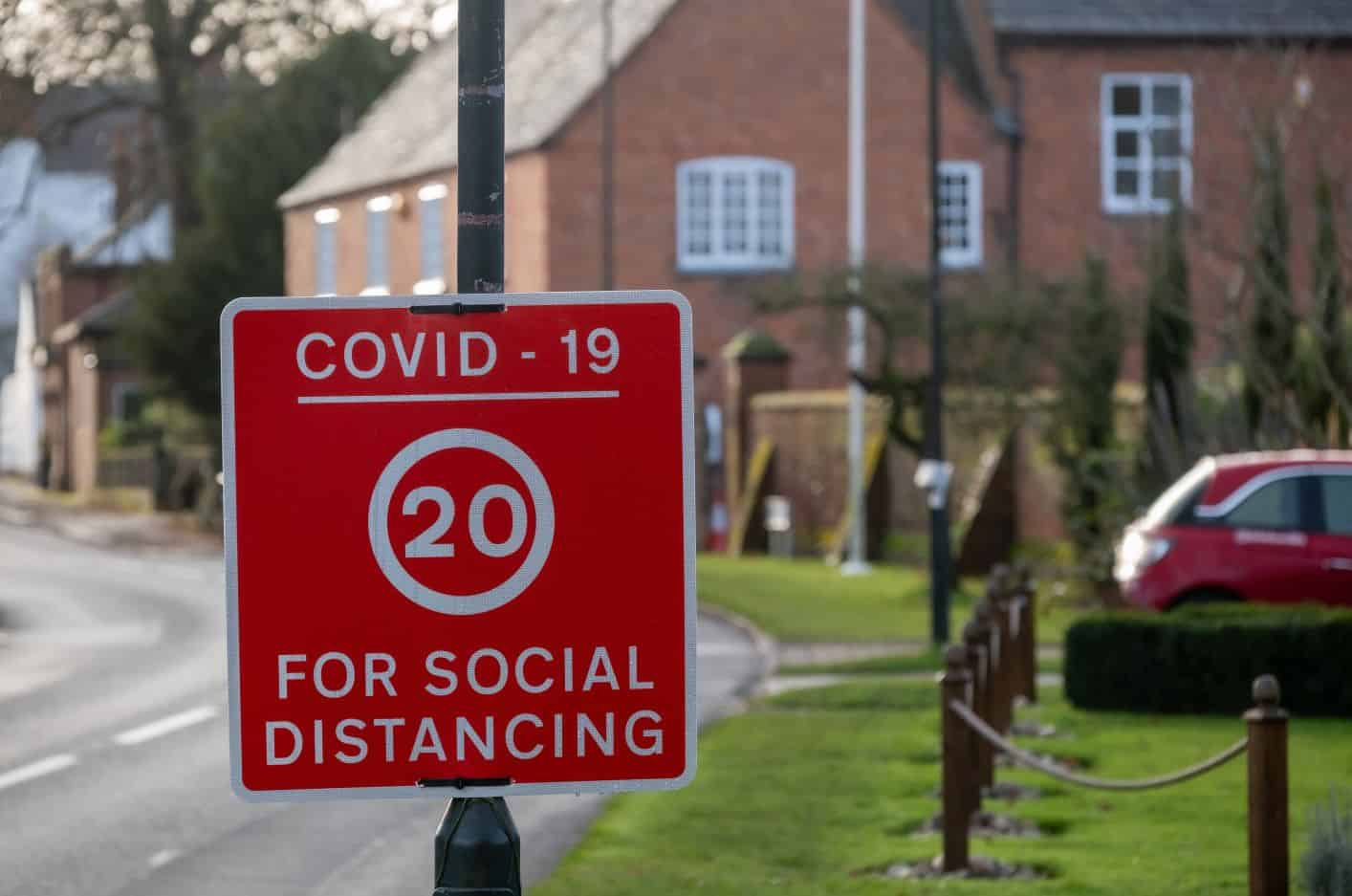 Table of Contents - Quickly find an area of interest
COVID-19 has changed the world in many ways. The drastic and wave-like rise of the virus left (or met?) many unprepared.
The world has had to adapt and evolve into the new normal resulting from the virus from governments to businesses and individuals. While some sectors have adapted and risen beyond the adverse effect, others are still struggling.
The parking industry has existed for a long time and has undergone several changes in the past. Like every other industry during these times, it has also had to evolve and adopt new methods. Although contactless parking and other technological advancements already existed, the need and adoption never seemed paramount until now.
COVID-19 spreads primarily via air droplets. A person has to inhale droplets from a contaminated person to catch the virus. However, it later emerged that the virus could also spread via contaminated surfaces. If a person touches a dirty surface and makes contact with the eyes or nose, the person will catch the virus.
With this knowledge, the parking industry has evolved to protect customers. The parking industry has already adopted social distancing as the spacing between cars has increased in the parks. While parking is increasingly requiring lesser contact, there is room for improvement. The education of customers is one of such issue, with a percentage of park users still alien to the latest technological methods. Online payment and booking could still rise above where it is currently.
Numerous publications and media campaigns have addressed how COVID-19 will negatively impact parking, especially as we edge closer to opening up the economy in major cities. The impact of COVID-19 on the parking industry is better revealed through the fall in demand, about 80 – 90%, which has resulted in a massive loss of revenue.
How can we navigate parking during and post COIVD? Will parking return to the way it was before the pandemic?
Of course, no one has a total picture of things in the post-pandemic era. However, there are ways to prepare for what is to come, involving adaptability and adopting new methods, especially parking.
Will things remain the same or change?
This is a two-way question that we must answer. Are things going to return to the way it was before the pandemic, or are we going to maintain the changes that the pandemic has brought? Additionally, are we going to tweak things from the way they are now?
As I stated earlier, no one has an absolute answer to these questions, but we can see the trajectory of things. The pandemic has altered human behavior is evident for all to see.
More people and jobs now encourage remote working, the concept of time doesn't have as much effect as before, more people now work out, and streaming platforms have gained massive numbers.
The parking industry has seen its fair share of changes. Although already existing and effective, most of them have been further focused on the pandemic. Contactless parking has become predominant; there is more spacing between cars in the parks, and parking platforms have paid more attention to creating an online platform.
It is safe to say things will never go back to how they were in the parking industry, as with life in general. Parking management companies and automobile owners have found a more effective way to do things.
The main goal is safety
Whatever decision or evolution that arises in the parking industry must have one primary goal – Safety, COVID-19 is still very much present, and we do not know how long we might have to deal with it. Now that the world has some understanding of the virus, it is only a matter of time before the cities and countries open up.
The demand for parking has reduced, but it will shoot up once everything opens up. We will have to face fresh and strange obstacles daily, compared to how things were before the pandemic. What will constantly remain is the need to stay safe and find a safe place to park.
Whatever effective solution is employed will only be successful if it promotes safety. The CDC guidelines must be strictly adhered to, with a proactive and not reactive approach.
Furthermore, whatever approach is adopted must cater to the safety of customers and employees. The availability of vaccines for COVID-19 might help make things easier, but we cannot abandon the progress made during the pandemic. With much ease and less contact, the effective way of parking must be maintained, promoting safety. If the world needed a rude awakening to how it needed to approach with more care, the pandemic has done the job.
The rise of biking?
The pandemic has increased the rate of bikers on the road, with more people seeing biking as a safer option than transiting. Cities around the world have redesigned lanes to accommodate more bikers. Perhaps, more parking spaces will go to bikers in the post-pandemic world as more people adopt biking.
Bikes do not take up less space than cars, which might be better to ease parking pressure in the future. With more European cities investing in biking, the popularity will only increase in the post-pandemic world.
What are the possible parking reforms in the post-covid era?
As we gradually approach a possible reopening of the economy, parking reforms will be needed. The new world after the pandemic is one that we will need to adjust to, and recent times need new methods. In comparison, there are still many decisions to make, and few indications of how things might be on parking reforms and policies when we fully get back outside.
First things, we are going to have a lot of cars back on the road
One certainty that we have is that more cars will hit the road when everything finally opens up. Aside from the love for cars, the reason for this is that people will avoid shared space as much as possible. Less contact and more spacing will be a priority for most people, which will lead to more people driving.
In the pre-pandemic world, many people will prefer to walk to the malls in their neighborhood as a form of exercise. From now on, that set of people might choose to drive to shop all at once to avoid frequent trips to crowded places.
Parking Charges might be eased or removed
Because of the peculiarity of these times, we have seen several cities reduce parking rates and ease enforcement. Because the government understands that people have been indoors and finances have taken significant hits, this will likely continue until stability returns.
However, parking management companies operate differently. These companies operate by demand, adjusting parking prices as demand falls and rises. Because parking demands are low right now, the charges are low.
Most cities will find a way to ease the burden off citizens by offering a grace period for people that park on metered streets.
More deliveries than ever seen
Online shopping is booming, and the trend is expected to continue even after the cities become open. However, while delivery services promote less mingling and contact, the need to make more space for delivery vehicles will rise. More delivery trucks will take up parking spaces than before. One way that cities can solve this issue is to create more pickup hubs. The hubs will have fewer people there, and delivery trucks will not have more parking spaces.
The rise of curb management
The rise in the number of cars on the road is only one of the expected behavioral changes. We also hope to see more people picking and dropping commodities, and spending lesser periods among the crowd. A rise in parking space reservations is likely to happen for parking, with the need to avoid mingling as much as possible. This reservation-only method is expected to be prominent across several service industries. While restaurants will encourage pickups, salons will offer more exclusive services.
The big question is how cities plan to control the long queues and organize parking in places with a high volume of people.
Telecommuting
One gift that the pandemic gave to workers and companies is telecommuting. Because most workers had to work from home during the pandemic, companies invested more money into telecommuting. Workers now realize that they can be at home and stay productive on the job, and job owners have also realized this.
Cities might keep this going after opening up by requiring a company only to allow a percentage of workers at work. Other workers will telecommute, and it could be on a rotational basis. This way, parking spaces will have a reduced volume to deal with.
The cities must uphold the progress that the pandemic had brought in the parking industry.
Changes in right-of-way
Bikers and cyclists have always struggled on busy roads, fearing for their safety due to deficient road rights. With most people inside, cities might find it a time to redesign the right-of-way for bikes and transit.
Social distancing is a new normal, and to promote this, cities must expand transit and afford bikers more space on busy routes. Now, this is the best time to do it, as no one is parked on those roads.
How can you run a better parking management system?
One of the many changes that the pandemic has brought forward is the rise of parking solution platforms. They make things easier for everyone, from the parking management company to the customers.
OperationsCommander is one such platform that can offer you effective solutions in parking management.
OPS-COM is a parking and security management platform with over 20 years of experience in providing parking solutions. Innovation, development, and a seamless user experience are core principles of OPS-COM.
The basic features such as online permit management and virtual payments are only a tiny part of what OPS-COM offers. They also offer advanced solutions like managing parking violations, resolving disputes, and choosing between virtual or physical permits, among other features.
What gives OPS-COM the edge over its competitors is how it put the customer's needs first. This is evident in every new installation as it is fully customizable to meet the client's needs. If a client already has parking management technology installed on location and it's important to keep using it, the OPS-COM platform can be modified to integrate with it. If a client wants an internal reprimand process instead of a violation citation that results in a fine, the platform proffers a solution.
Switching to the OPS-COM is as seamless as it can get, as they design a working system and train parking administrators and patrol staff. They will not leave you dealing with customers by yourself as they offer top customer support with every install.
OPS-COM manages every aspect of your parking needs
Control is an essential part of having a good parking experience. If the motorist feels in control, they will enjoy the experience. The importance of control is relevant to motorists and parking space management. It is vital to always stay in control regardless of vehicle volume.
With intelligent solutions offered by OPS-COM, you can continually optimize the resources at your disposal and reduce running expenses while maximizing profit.
More than ever, the need for contactless parking is rising, and the time to adopt it is now. While the pandemic has played a significant role in accelerating adaptability, it is inevitably the future. Finding a platform that can provide these solutions to maximize customer experience is also essential.
There are more advanced features to enjoy on the OPS-COM platform, such as:
Built-in mobile parking payment options
Permits, violations, and incidents managed in one place
Print your hangtags, or choose a virtual permit
Complete customer database with email notifications
Customizable permit types, lot definition, waiting lists, and pricing
License plate recognition technology
Full dispatch logging, alarm, and alert process
Easy payment provider integration
Technical support for training, customizations, and integrations
Find out more about OPS-COM, a platform that will solve your parking needs in a post-covid world