Solving Parking Problems with Parking Apps
Solving Parking Problems with Parking Apps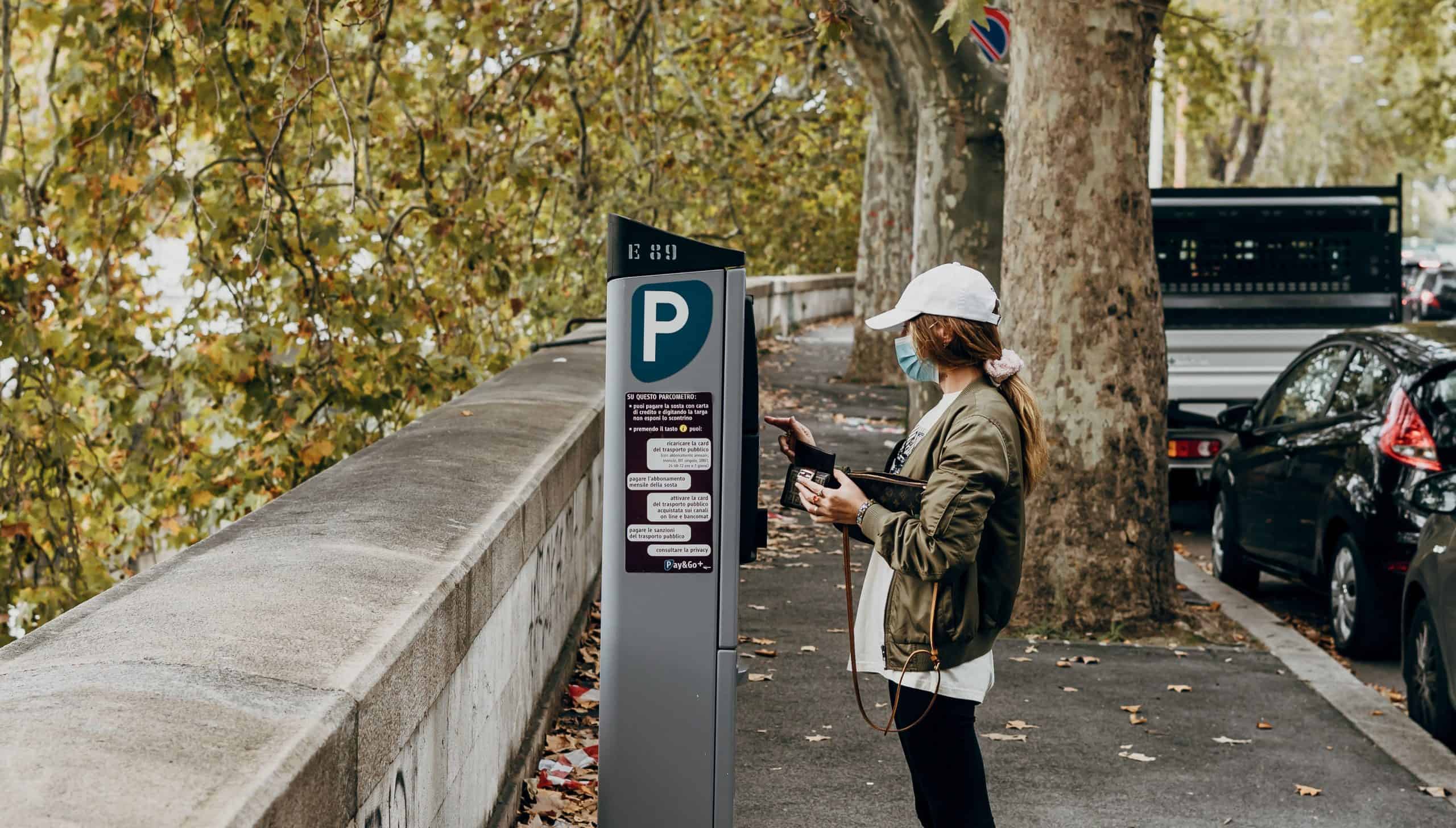 Table of Contents - Quickly find an area of interest
Digitalization was already a growing trend in the world. However, the emergence of COVID-19 has increased the rate of digitalization across several industries, with the parking management industry not being left out. Across the world, in developed countries, almost 60 percent of businesses have gone from an analog process to a digitized one due to the pandemic. The digitalization trend has not only stopped with private businesses, as city authorities have also begun to embrace the possibilities that it holds.
Some cities in the United States have already shown their inclination toward digitalization. Mobile applications have been developed to help get information and services to the residents. However, the benefits of digitalization are not limited to information and the provision of services from the authorities, as this technological innovation holds more opportunities.
How can a mobile parking app benefit a city?
A functional parking app should address common vehicle-related issues, providing active solutions to ease the situation.
Here are some of the issues that a parking app should typically address:
The issue of heavy traffic
It is common to find traffic jams in most cities. However, Professor Donald Shoup of UCLA's Urban Planning department reported that 15 – 74 percent of traffic jams in most cities result from drivers searching for a vacant spot to park.
A parking app can solve this issue through advance parking space booking or information on accessible parking spots in the City. This way, traffic jams can reduce as drivers know where the free spaces are.
Efficient parking space usage
Finding a spot to park can be pretty exhausting in most big cities. According to a study by Zipcar in the City of New York, 66 percent of drivers noted that visiting the dentist required less stress than finding a spot to park.
This raises the question, are all the parking spaces occupied? RIHA reported from its study of some major U.S. cities that there are always vacant parking spaces in the City during the day.
So, wherein lies the problem? The primary issue is that a significant number of drivers only use parking spaces that are on the street. At the same time, several indoor and off-street parking lots are wasting away because drivers don't know about them. A parking app can solve this issue by pointing out all the available parking spaces in the City. With this, drivers can know available parking spaces and save themselves the stress of finding a vacant one.
Parking fines
Different cities and locations have varying parking rules. Most times, motorists have a lot of anger when they find parking tickets in their mail or stuck to their car. This is because most drivers are usually unaware of parking rules in these localities.
Cities can help drivers avoid fines and increase satisfaction levels by sharing parking rules in different areas via parking apps. Users on the parking apps can also share information on parking laws in an area with other users by taking pictures of the signs in parking zones.
Moreover, one of the most common fines is staying parked after the meter runs out. Let your users set timers and notifications informing them about the expiration of their parking time.
A typical event that often results in fines overruns the time allocated for parking in a spot. Parking apps can let drivers set timers and notify them when their parking time is about to expire.
Reduce air pollution
When drivers spend more time searching for a space to park, it leads to heavy traffic, resulting in further environmental degradation. Oil residues and vehicle exhaust cause air pollution. Parking apps can reduce time spent on the road, which lowers the rate of air pollution and reduces the City's ecological footprint.
All the above-listed issues are why cities must promote the use of parking apps to help get quick access to information about parking spaces, including:
Directions to the closest parking spots with available spaces
Parking fees
Parking rules and fines
Based on the experience of existing municipal applications and private parking providers, we've collected the best examples of functionality and tips.
Classification of parking apps
Using acquired knowledge from existing parking apps, we have classified parking apps based on tips and functionality.
When implementing mobile parking functionality, the first thing to do is define the principle by which mobile parking will operate. We can view parking applications from different angles, classifying them differently.
When developing a parking app, the first factor that determines the functionality is the principle behind the app and the problems it plans to solve. We can group parking apps in different ways, cataloging them based on the problems they solve.
Via parking time
Parking apps that solve issues from the timing angle can be grouped into two. However, this doesn't mean an app cannot have both functionalities.
Reserve parking spaces in advance. A parking app can allow drivers to make advance payments for a parking space before using the parking spot. There are parking apps that allow up to two weeks of advanced payment for a parking spot.
Book parking spaces on the go. Some parking apps are precisely created to help drivers find parking spaces currently available. They show parking options available at that moment in every city block.
Via payment method
Most of the available parking apps use in-app payment options for parking space booking. These parking apps have varying payment options like Apple Pay, PayPal, and credit card. Parking app developers can read up on incorporating payment gateways in their app.
There are parking apps that allow drivers to pay for parking through the phone. Some other apps allow drivers to sieve parking preferences through payment type. Some of these apps still include the payment by cash option for users that prefer to deal in cash.
Via parking space discovery method
Most of the current parking apps note the vacant parking spots on the in-app map. Some include discount prices with an easy-to-read map for users.
Some other parking apps let drivers find a parking space in real time.
In some parking apps, when drivers search for parking spaces, they must enter the location code of the place they would prefer to park. Drivers can get this code on street signs. There are several filters like recent, nearby, and favourites that help to simplify the search. Some other apps also ask for the duration a user plans to stay in the parking spot.
Parking apps use GPS navigation as the driving force for their functionality, aiding motorists in navigating to the closest parking lots.
Parking management automation
Mobile applications, in general, can serve as an effective assistant, eliminating manual processes through the provision of technological solutions. Here are some functions that will improve parking management automation.
Ease parking inspectors work through functionality
The current process of parking inspection requires time-consuming paperwork. However, a parking app with advanced features can significantly improve their work efficiency and reduce stress. Inspectors can have a mobile app that lets them check license plates and issue an electronic ticket when there is a violation. This way, these inspectors can improve their efficiency and process more fines daily.
Introduce numerous parking payment methods
Automated parking management will save a lot of time spent by drivers when they have to get to parking meters, search for small bills, and tamper parking checks. In a survey by the U.S. Federal survey on consumer preferred payment methods. Forty-two percent chose debit card payment, 29 percent chose credit cards, and 23 percent chose to pay with cash.
This survey reveals people's inclination towards other payment methods that are not cash-related. By offering cash-only methods for parking, you take away the convenience of paying for parking. With the current technological advancement, users can easily link their credit and debit cards to a parking app and pay conveniently.
Promote the option of contactless payments through NFC (near-field communication) functionality in smartphones.
Illegal parking reportage
In a situation where a user has paid in advance for a parking spot through online payment methods, only to get to the parking spot and find out that another car has occupied the spot – the best way to deal with such cases through parking apps is to have a functionality that lets users' report illegal parking.
Such a function can involve taking a photo of the illegally parked car, including the location, and report the specific issues that the car has created. These reports can be sent anonymously or by providing specific user information. With this functionality, there will be a reduction in time spent by parking police in handling these situations, and the number of illegally parked cars will reduce.
A list of the top parking apps that already exist
OPS-COM
OPS-COM for Android remote enforcement is a cost-effective Android app for parking citations, and it allows for easier management of violations by security staff in the field. Users can quickly view and record details specific to vehicles on location. The OPS-COM app has features including field remote data access. It supports most Android devices and can be used and linked to a belt-clipped Bluetooth printer, allowing mobile violation printing.
Users of the Android parking software can be notified of issues as soon as they arise. When combined with the OperationsCommander alarms module, users can even be notified when an LPR camera sees a particular plate. Through automatic real-time notifications, security personnel get quicker notifications. The app has crowd-sourced information feeding into the system from numerous sources, and this helps the patrols feel safer as they have enough information to execute their duties.
Also, the remote handheld enforcement software supports real-time chat with OPS-COM support staff. Through the integrated chat, parking/security patrols have full access to support personnel to assist with operational issues as they fulfill their parking enforcement role.
BEST PARKING
BestParking has a straightforward interface, and the goal is clearly stated—to discover and help users reserve parking cheaply. The selling point of BestParking is the ease of use. Immediately you enter your location in the app, it shows you the closest parking spots and compares the rates. After choosing your preferred parking space, you can get turn-by-turn directions to take you to the parking spot with a click.
Although the app started as an airport parking finder, it has developed into an app with over 40 million users in major cities across the United States. The app is on Android, Google Play, and iPhone/iPad on the App Store.
PARKWHIZ
ParkWhiz is an app that has contracts with parking lots, garages, and venues across different cities, purchasing vacant spots at a discounted rate. ParkWhiz offers many benefits to drivers that plan and book way ahead. Advanced bookings can help you save close to 60 percent on payments compared to the rates outside the app. ParkWhiz also offers live customer service and has professionals on standby who can speak to you on the phone or text line, which is not common in the parking apps industry.
The app is on Android for free on Google Play and iPhone/iPad on the App Store.
SPOTHERO
For drivers that prefer parking in garages than on the streets, SpotHero lets you compare spots, and they have partnered with 4,500 garages, which means there are loads of available spots to choose from. After finding a preferred spot, SpotHero offers up to a 50 percent discount. SpotHero has thrived through a simple strategy: buying unsold spots in monthly garages and lots at a discounted price before passing the savings to users of the app. They also have the option of reserving a preferred spot so that you can always come back to it.
The app is on Android for free at Google Play and iPhone/iPad for free at the App Store