Parking Enforcement Boot Improves Customer Service
Parking Enforcement Boot Improves Customer Service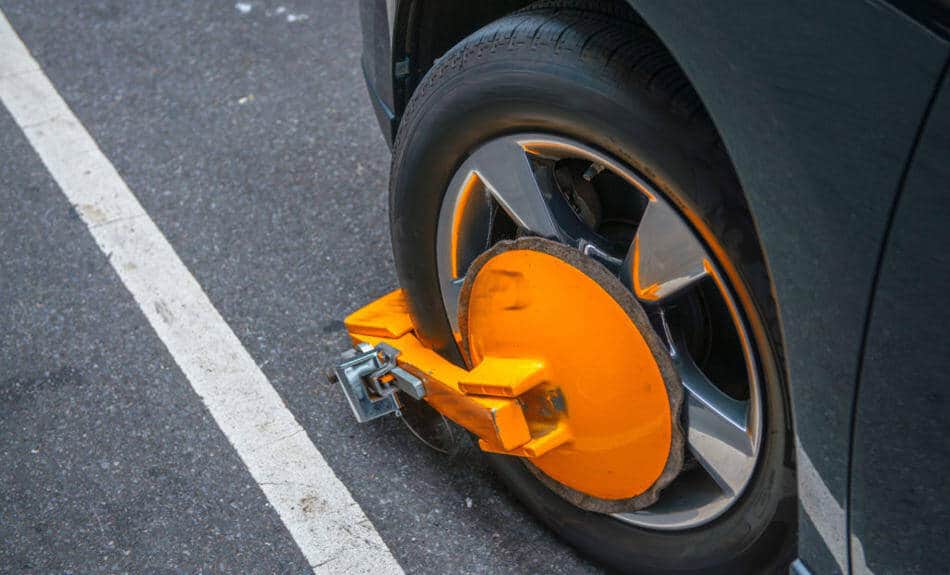 Table of Contents - Quickly find an area of interest
Most people wouldn't think parking enforcement and the boot would be a form of customer service, but it is. Those who have outstanding violations may not think so. However, for the rest of us who follow the parking rules by merely finding a spot to pay and paying for it to keep parking accessible and fair. It is doing us a favor.
The Canadian Parking Association makes a good case for bringing discussions of parking enforcement out of the shadows. Typically, most parking departments avoid talking about ticketing, booting, and towing because it's perceived as a "money grab" by the driving public or users.  The CPA wants to encourage proactive communications to change the perception of enforcement officers from "ninjas" who look for opportunities to ticket vehicles to "ambassadors" who can help keep spaces available for paying drivers with parking technology.
The real function of parking enforcement is essentially customer service. It is about protecting parking spaces and capacity for people who are doing the right thing: purchasing parking permits, parking in the proper spaces, and respecting time limits.
Boot and Technology Paired at Carleton University
Carleton University equips their enforcement officers with real-time data, parking & enforcement technology as well as the boot to improve their services to on-campus users. At the 2016 Canadian Association of University Business Officers (CAUBO) annual conference, Carleton University shared an overview of how they adopted booting in place of towing as the primary way to immobilize delinquent vehicles.
Carleton University Parking and Security Department policy is to boot vehicles with three or more outstanding violations. They use OPS-COM to make data available to their enforcement team in real time on an enforcement tablet. With access to the most current data, it is easier to identify vehicles with outstanding tickets or other violations to respond quickly without having to wait for the arrival of a tow truck. Their system also has back-end automation that sends the outstanding violation data to the user's account receivables or payroll deductions for garnishments. An unknown or unregistered vehicle with multiple outstanding tickets will initiate action through a collection agency.
Moving to replace towing with the boot came down to cost-effectiveness. Not only saving on towing costs, but officers are also available to act on vehicles positioned in spots that prevented towing. The new process also helps capture information on the booted vehicle owner since they must present to Parking Services to arrange for its removal. It makes it easier to collect outstanding fines for any vehicle on campus. Especially is they were an unknown vehicle or user previously. Consequently, decreasing the need for collections.
Campus Response:
Users on campus seem to have responded favorably to the boots on campus. More recently, Carleton told us that users appreciate that the cost to remove the boot is lower than the previous fees for towing and impounding
A campus-wide communication campaign notifies users of the new policy. In their CAUBO presentation, Carleton University shared that they initiated their communications campaign in October 2015. By January 2016, they'd received no complaints about the new booting practice. The parking administration has found the high visibility of the boot acts as a deterrent to some drivers. They haven't had a big problem with people trying to remove the boot themselves to escape paying fines.
Real Time Data makes Booting Less Painful
With access to real-time data, like the team at Carleton University, enforcement officers have the most current information on scofflaws and other flagged vehicles. This can identify if a boot is warranted. When a driver finds a boot on their car, they must contact the parking administration staff. They have to pay their fines to have the boot removed. Parking administration staff also have access to the most current information. They know what is owing to outstanding fines, and the location of the vehicle. Therefore, they can send the officers to remove it or call a tow truck should the fines not be paid.
When vehicles register as permit holders with your parking authority, there is an opportunity to use their contact information to prevent placement of the boot in the first place. Arizona State University considered an option to notify the permit holder in advance of applying the boot and giving them time to resolve the issues before the boot is applied. There are also opportunities to notify owners in advance that they are approaching or have exceeded the outstanding violation amounts. This warning includes that when they identify their vehicle next, it will be booted. Vehicle owners can then choose to avoid those problems by paying their outstanding fines with the advanced warning.
Booting vs Towing for the Violator
There are some definite benefits for the driver to having a boot placed instead of their vehicle towed. Up front are the costs. Applying boot removal fees is less expensive than towing and compound charges. It's also more convenient not to have your vehicle removed from the site. You must pay the violations immediately to have the boot removed quickly. As the experience at Carleton University, boots are highly visible, and pressure to avoid the situation acts as a deterrent.
Is the Barnacle the New Boot?
It doesn't always have to be the boot. The Barnacle is a new alternative to the boot that claims to be lighter and easier to install. Launched in the summer of 2016, the Barnacle uses a pump and commercial grade suction cups to attach to the windshield of a vehicle. This makes it impossible to see and drive. Motorists who find themselves unlucky enough to see this on their vehicle need to contact authorities to pay their fines. They get a release code to remove it from their windshield. It has the potential to make the process easier and faster for both the violator and the enforcement officers. They no longer need to be present to remove it from the vehicle. Consequently, the driver is responsible for returning the unit.
Parking is Revenue Source
It is surprising that we have to remind clients that parking is a revenue source. Patrons understand that parking costs money. Those that park without valid permits usually understand that they are doing so.
Parking enforcement is customer service for valid parking patrons. The parking and security patrol staff are helping to keep violators out of parking areas to ensure that parking is available for those clients who have paid their money.
A boot is an excellent visual for anyone thinking about illegally parking since they can see that there is active enforcement on site.
So, parking is a revenue source which is supported by parking enforcement with is a client service mechanism which also generates revenue; a true win-win for your organization.
Find out how OperationsCommander can help with parking and security management.