IoT For Efficient Parking Management: A Step Towards Smart Cities
IoT For Efficient Parking Management: A Step Towards Smart Cities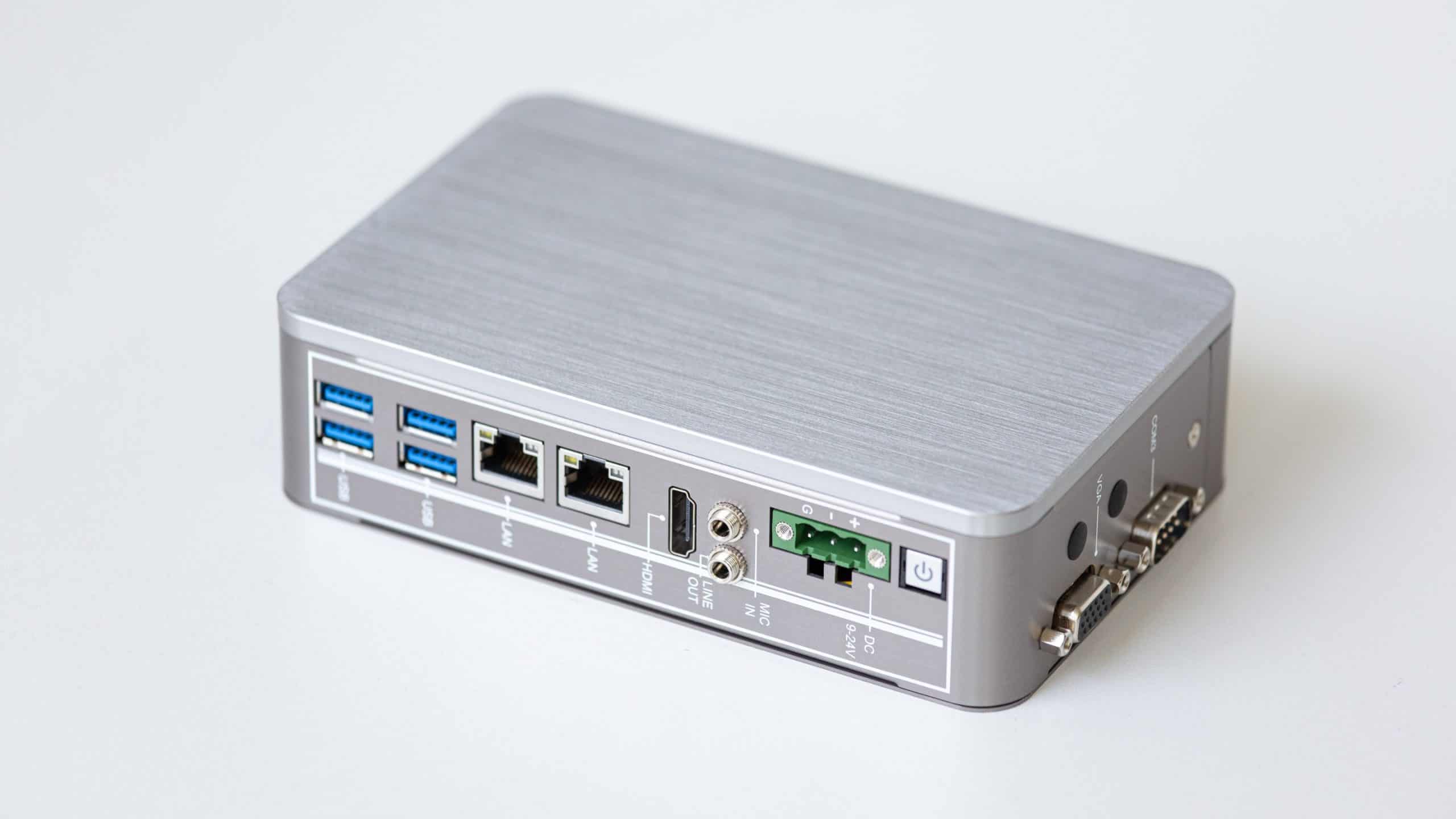 Table of Contents - Quickly find an area of interest
As the world evolves and more cars appear on the road, the demand for parking has increased. Mismanagement of parking spaces in any organization causes disorderliness and inefficiency in managing cars in the lot, which can negatively impact the performance and overall profit that the organization should be making.
Here is what we mean, assuming you are an employee or owner of an organization with a disorganized parking space and one more, you arrived at work to realize you couldn't find a spot. You drove blindly for minutes or possibly a few hours trying to get a spot, you know how frustrating this can get, and it could subsequently have a negative influence on the person's productivity when they get to their office and the environment– from smoke emissions from the car due to driving around trying to find a space.
Besides, millions of vehicles are sold annually; this makes it harder to deal with the constantly rising parking issues. Organizations, enterprises, and retailers need to ensure adequate parking spaces are available for their guests, customers and employees.
To understand how to effectively and smartly deal with parking issues, you need to understand parking management.
What is parking management?
This is a process of effectively using parking spaces without issues. A good parking space will serve different purposes. It provides several environmental and socio-economic advantages and also reduces the requirements that come with parking.
Adding an adequately designed parking space to a property will add convenience and immense value to it in the long run. As a result, many brands are starting to upgrade their parking areas with advanced technologies to encourage quiet co-living. This would promote an effective parking system to give efficient, smooth and safe parking to everyone that parks in it.
That is where IoT (Internet of Things) comes in.
IoT has created many new ways we perform daily activities in business, personal and social environments. From regular surveillance and security systems to the in-vehicle infotainment system and autonomous driving, and that's to name a few. IoT technology has likewise penetrated the driving industry and promoted driving experiences.
For many years now, IoT has developed into a means of communication for online devices. And with the way the need for vehicles is constantly increasing due to the growing population, it would be important to improve parking spaces to accommodate this growing population. Hence, with IoT, parking management can have more manageable and smoother processes.
How IoT Can Help with Automated Parking
With IoT technology, drivers can get available parking spots close to their destination by bringing a vacant or about-to-be vacant parking locator. As well as the distance from exit and entry points.
That's just one… The truth is that when IoT is correctly applied to parking management to any organization parking spaces, parking at any location becomes effortless, creating a smart organization in the process. In the long run, this can benefit drivers, save the parking lot operators from stress, and yield productivity.
Having an IoT technology will affect different things in the parking industry, such as:
Improved parking prices
Collaborations with private enterprises
Reusable parking spaces
Best technological and data analytics
Awesome customer experience
Increased revenue
Good location management
How can IoT Work for Efficient Parking Management?
Automatic license recognition System
Using IoT technology, you can access license plate recognition technology. This will make parking license recognition possible online rather than delay the driver to do some random check. The system scans the car as it moves in and moves out, no matter when the driver gets to or leaves the parking space. How it works is, it automatically registers the license of the vehicle—front and back.
Easy Payment Options
IoT technology will enable easy ways for payment of parking spaces such as online payment. Unlike the standard options of wasting time on local payment machines.
Display of Information
Innovative parking technology can build a channel of communication between the parking lot operators and the drivers. Words can be shown on an information board to welcome, bid farewell and pass any other important message.
Automated Parking
Self-parking and self-driving are the new incoming trends we expect to see over the coming years. New vehicles now come with easy and affordable self-parking technologies that can help to automatically park a car, either regular parking or parallel parking. This technology uses parking sensors to assist drivers in avoiding walls, cars and parks efficiently. The sensors will also tell when your vehicle has arrived at the parking space gate to open or close after it.
Parking indicators
IoT technology can help create access to the parking ticket offices and provide information to know whenever or wherever there is a free parking spot. IoT will create automated parking systems that lessen the need for parking spots and traffic congestion in the long run.
Digitization
From the process of ticketing to Parking, It will decrease the need for manual labour. This will ultimately lower costs and reduce management costs for parking operators, creating revenue increase.
Efficient Management
Using IoT technology for parking lots can ease the work of parking managers. It helps to control the movement of vehicles efficiently.
Promotes easy parking
When a parking system is enabled by IoT technology, you can access online parking slots to check their availability or how far or close parking spots are. All you need to have is an active internet service. The software can also let you file any complaint online and the actual number of available parking spaces with a cloud-based server.
Flexibility
The technology of IoT is easy to use and versatile. It can easily be modified when there is a fast or slow traffic flow. Even parking lot managers and drivers that are not tech-savvy can find their way around the software.
Enhanced security
An IoT enabled parking system comes with enhanced security features that give users proper privacy and security. The technology allows only authorized people into the parking lot, so there is the assurance of vehicle safety. And it also allows only authorized parking.
Easy Maintenance
IoT-enabled parking systems are easily controlled and regulated by drivers and parking spot operators. It also comes with clock maintenance services to deal with glitches or technical defects in the software.
What To Know Before Getting An IoT-Enabled System
Now that there is an understanding of the advantages of an efficient parking system, several factors are considered to get an efficient IoT technology for parking spaces.
Choose a trusted vendor
Getting good parking management technology is crucial. So it would be best if you made sure to get your system from a reputable vendor. You can do this by engaging a few vendors to display and describe their parking systems' features and deployment ways. You can also choose the right vendors from the ratings and reviews available on their websites.
Ease of usage
It is essential to get user-friendly IoT tech. This is to ensure easy usage for parking managers and users. Be sure to check that your IoT technology is easy to know and handle.
Know what want you
The key to getting good IoT software is understanding the different features that come with it. Then ensure you get good software with the features that suit your requirements and needs. Features include security analysis, real-time vehicle counting, mobile integration, third-party integration, automated text alerts, slots allocation to vehicles (according to their types), and many more.
Data analytics
A good IoT software will feature data analytics. This will give you an insight into your analytic data to understand what to add to the parking management and increase the experience users get in the parking space.
Choose an integrated solution
A good IoT technology will quickly use a parking management solution that works well with standing solutions like the ANPR software or display system. This will ensure an easy and stress-free parking experience.
Price
The prices of IoT technologies for parking management are dependent on the different features that come with them. Although you might want to get reasonably priced software, it is necessary to avoid overly cheap software to avoid fewer features that you actually need. Ensure you get a management system technology that will provide the right features and not drain too much money.
Quick technical assistance
You should get a good parking management system that has 24-hour technical assistance and a customer service team. This is to avoid security glitches and ensure instant solutions to technical issues.
There are different types of IoT technologies for parking management in the market. It would be best to research thoroughly before choosing a parking system because getting a substandard quality parking management system will lack essential features and be an eventual waste of money.
Conclusion
When there is efficient parking management, parking issues will be totally avoided or swiftly attended to. The IoT technology for parking management is the most stress-free, easy, and efficient parking system that is definitely taking a step to build smart communities. To avoid constant parking struggles, it is crucial to invest in trusted and efficient parking management quickly. It also saves time and gives comfort to every user.