Business process management scenarios for security and parking operations
Business process management scenarios for security and parking operations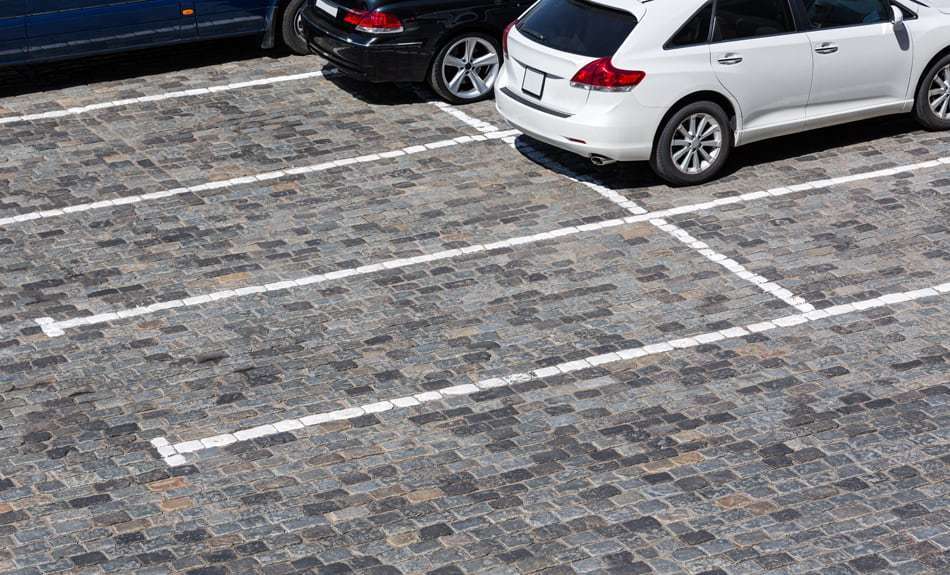 Parking management software and business process management for parking isn't just for the big guys. Smaller businesses or groups like your parking and security department have as much to gain from improvements in how this is accomplished.
In 2016, AIIM released survey results where they suggested that 41% of companies who invested in business process management saw a ROI within a year.
What is Business process management? It's any combination of modeling, automation, execution, control, measurement and optimization of business activity flows. All in support of enterprise goals, spanning systems, employees, customers, and partners within and beyond the enterprise boundaries.
Sounds daunting, we know. But for smaller parking management operations, you can scale the process to achievable, realistic efforts to make minor improvements over time. You also reap the benefits in the long run. You are primarily looking at different aspects of your operation and finding ways to improve how you do things.
Furthermore, there are lots of resources out there to help you get started and determine where you can make improvements. A blog in HUFFPOST recommends seven places to start when you're jumping into the world of BPM. The general premise of improving your operations is about finding efficiencies, which sometimes means automation where it makes the most sense.
Scenario 1: Parking permit application and distribution
Ask yourself these questions to help identify areas where things are efficient and areas where you might want to reduce the number of resources you need to manage them.
Do you need multiple staff members at specific points in the year to manage this?
Do you have a high level of one-on-one interactions with your customers?
Are there paper records or applications?
Are you using spreadsheets or dated software for record keeping?
Do you mail permits to customers or do they visit the office to pick them up?
Do you require management system software? this is a loaded question since it is imperative for an efficient operation
We recently worked with the Burlington International Airport to implement ParkAdmin. They'd identified some inefficiencies in their processes around parking management system software. Plus, they were having problems with how they supported and serviced their clients who worked irregular hours and couldn't always visit the parking office which operated a M-F 9-5 schedule. In this case, automation with a product like ParkAdmin created a better parking management process for both problems. They used the OPS-COM database to manage their customer list, created a "self-serve" option for permit holders to apply for permits, and allowed temporary permits to be printed at home by customers until they were able to pick them up in the office.
In the case of BTV, they automated some, but not all processes.  People still need to visit the office to pick up their permits, but it's a smoother, more efficient process now through the use of parking management system software.
Scenario 2: Dispatching security teams
With process management for parking, documentation of all security incidents is mandatory. Handling documentation promptly is essential. However, nobody wants their team spending more time with the paperwork than in the field.
Do you have a documented process for logging calls and prioritizing them?
Are their time lags in your process that could compromise how quickly your team can respond?
Is information available in real-time, so everyone has what they need when they need it?
Are your dispatch records and logs easily cross-referenced or are they in two separate systems or formats?
Are you relying on paper or dated systems for record keeping?
Keeping all the balls in the air is difficult for many security departments. You likely have heavy caseloads and demanding reporting requirements which are all critical to maintaining safety. Technology can help make the dispatch log reporting and tracking simpler, more efficient, and less cumbersome for staff. All of which leads to more productive operations.
Scenario 3: Managing violations and appeals
Process management for parking requires issuing parking violations as part of any parking operation. It's also one of the areas that commonly becomes a source of frustration because it creates additional work for your team.
Does your team manually manage appeals paperwork and do customers come to your office during the process?
How much time does your team spend dealing with incorrect license plate numbers or spelling errors on tickets?
Are you struggling to identify repeat offenders and scofflaws when on patrol?
Do you end up sending past-due violations to a collections agency?
With the right violations solution, your patrol and office team have access to real-time data and automation options when issuing violations and managing appeals. As a result, you can see some real improvements in efficiency when you start to implement this kind of technology.
Violations and Technology
Consider the value of real-time data for your patrol teams. They can make informed decisions about each violation – perhaps issuing a warning to a long-term customer with no past violations, or requesting a tow or boot when identifying a scofflaw.
It's also possible to limit the one-on-one interaction with customers appealing violations which makes better use of your team's time. Systems like ParkAdmin give customers 24/7 online access to their violations where they can view ticket information and initiate an appeal or pay the fine. If you add LPR technology to your operations, you can also add photo documentation to help manage customer appeals. And with a clear photo of their parking infraction, you will likely receive fewer frivolous appeals from customers.
LPR technology can also almost eliminate errors with license plate numbers and give you patrol teams the option of virtual chalking when necessary.
Technology can also make it easier to track repeat offenders or customers with over-due violations or accounts so you can manage collections. As an example, Anderson University is using a ViolationAdmin custom report to share past-due violation information directly with finance who can then execute the collection process.
Scenario 4: Dated parking technology equipment
Just like the vehicles that are parking in your spaces, the older your parking equipment gets the less likely you are to be operating efficiently and with all the features you want. We often talk to parking managers about the decision to move from Pay and Display equipment to License Plate Recognition (LPR) technology and how the return on investment is a combination of equipment and resource cost savings.
Do your Pay and Display machines have high resource demands for maintenance, servicing, and troubleshooting?
How much time does your team spend troubleshooting equipment or responding to customer's complaints about their function?
Could you benefit from a better space/hour rate for your patrol teams? How do permits not appropriately displayed in vehicles affect the efficiency of your patrol teams?
Do you currently collect data on the uses of your parking spaces?
Do you deal with ongoing complaints from customers about Pay and Display machine placement?
Adopting LPR Technology:
Most parking management system operations who adopt LPR technology see immediate improvements in efficiency. A very straightforward example is the ability of a patrol team with a remote LPR camera for enforcement. They can patrol as many as 1,500 spaces per hour which is a considerable improvement over foot patrols checking dashes for permits. A vehicle isn't necessary for the LPR technology, however. You can include LPR features on your patrol team hand-held units and still see a vast improvement in how quickly they can patrol.
Aside from the cameras which require some regular maintenance, an LPR system cuts down on the resources you need for equipment servicing, consumables like paper, and overall maintenance.
LPR technology also equips you with data that can help you make better decisions about how you manage your parking system. It can give you insight into how efficiently you're using your spaces and can even help you identify opportunities to generate revenue.
If we can help answer any questions about how our technology has assisted our clients with their business process management, feel free to contact us. We're happy to pass on some of the best practices we've seen.